Santa Baby, just slip a sable under the tree,
For me.
Been an awful good girl, Santa baby,
So hurry down the chimney tonight.

Santa Baby, ♫Eartha Kitt♫
Normally I don't tend to shake things up too often but when Brenna and I collaborate together anything is possible. As I was discussing the different types of goodies that were available at the Winter Edition of Pose Fair, the "Santa's Girl" pose by X.T.C Poses made a strong impression on the both of us. We thought that making an edgier Christmas pic would be fun and gave me a chance to play on the time old tune Santa Baby. The version of the song I chose is performed by Eartha Kitt who at one time played Catwoman in the Batman television series starring Adam West. It's a nerd choice all the way.
The pose itself offers two different options: one coming with a chair and the other with just the poses so that you can choose your own furniture to use. Of course it comes with gifts of its own in the form of the Santa Hat and large tree ornament that I have in my possession to the champagne bottle that Brenna has. Each of these items are transferable so that it's easy for anyone to be involved in the pose without fear of not be able to use the props.
Pose Fair is now open to the public and I sincerely encourage taking a look at all the great poses from some of the best pose makers on the grid.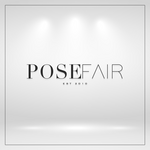 Brenna and I thought it would be funny if Santa got caught by Mrs. Claus and going on the "Naughty List" by entertaining one of his helpers in a sense. She's wearing the "Sasha" bow by Vanilla Bae which is a part of the current round of FaMESHed. This bow could be a lot of fun potentially for both the guys and gals as it has 7 steps of removal before fully coming off so it has a level of interactivity to it.
My attire consists of the "Brandon" pants and jacket from Salt & Pepper. I picked this up last year at the SL Christmas Expo (I think that was what it was called anyway) and intended to use it for a photo but it never materialized. It certainly helps make this idea more authentic though I think my version of Santa is a bit more fantasy based as we all know that he's rather jolly and not shredded like my version.
Of course I have to thank Brenna for not only conspiring with me for this idea but also setting up the rest of the scenery with the fireplace and Christmas decorations (stockings, tree etc). We are definitely going to be doing more shoots for Pose Fair but this is probably the one that will be the most eye opening and also give a good laugh considering Santa is about to get posterized with a flip-flop.
I certainly don't envy him at all.
Let's be naughty and save Santa the trip.
Gary Allen
POSE: X.T.C. Poses – Santa's Girl @ Pose Fair ✦ NEW
HEAD: LeLutka – Guy v3.4
SKIN: Stray Dog – Jeffrey (Tone 03) @ TMD ✦ NEW
BEARD: LeLutka – Hip Hip Hooray Beard
COAT: Salt & Pepper – Brandon Jacket (Red)
PANTS: Salt & Pepper – Brandon Pants (Red)
BOOTS: Versov – Molotov Boots