Down, you can't hold me down
Cause when no one is around I won't be standing here just waiting for you to come back home again
Down, you can't hold me down
Because I finally understand that what you did is not so bad in fact it's better for me

Safetysuit, ♫Down♫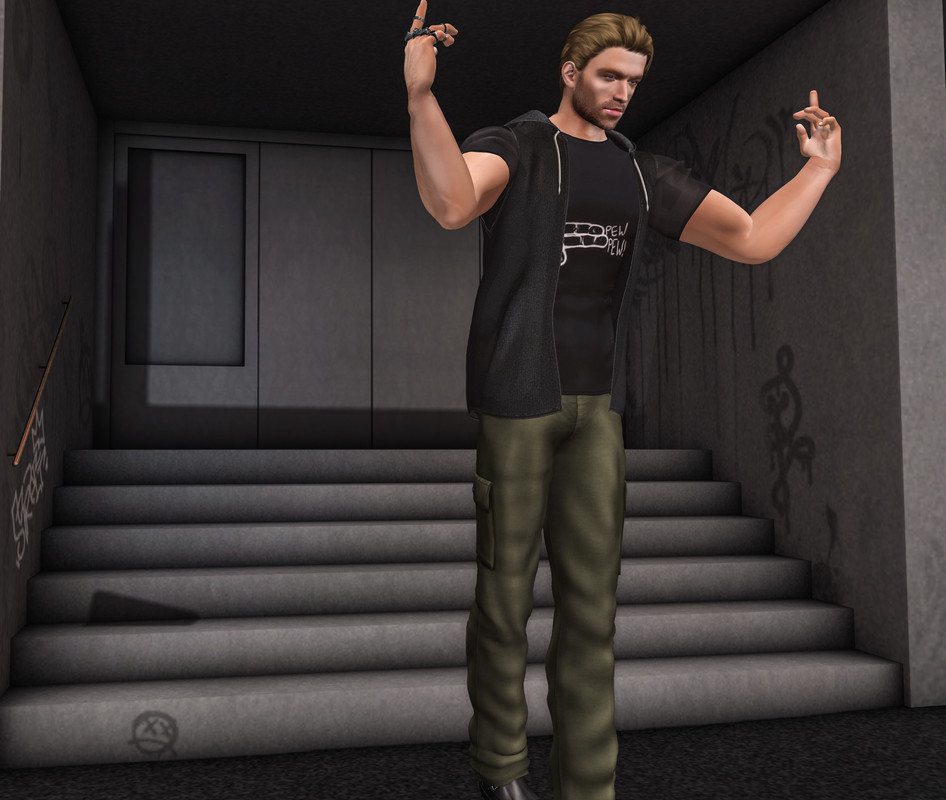 There are 4 more days left to visit this round of Pose Fair. You'll be kicking yourself if you don't get there and that's if you are a photo enthusiast on the grid. I have had a blast with the photos I have taken so far and it has really helped me to start finding myself creativity. I don't know how long it will last essentially but as I like to say, I'm just going to ride the wave while it lasts.
With this go round of Pose Fair I've found a lot of new creators beyond the staples we already know and love. Vagary is not one I was familiar with until now but looking at the poses from the "Im The One" set, I like what I was able to put together visually with it. I also managed to take this photo with Firestorm instead of using Black Dragon as I normally do. I can say that I am pleasantly surprised with it the turnout
BACKDROP: Madras – Graffiti Backdrop Natural Limited
POSE: Vagary – Im The One @ Pose Fair / NEW
HAIR: Stealthic – Atlas
HEAD: Lelutka – Paxton 2.5
SKIN: Stray Dog – Seth (Tone 02)
SHAPE: My Own
HOODIE & SHIRT: Noir – Peter Hoodie and T-Shirt
PANTS: ::K:: – Soft Cargo Pants