Down the black hole
Hope is shallow
Tell me where were you?
Time can be so
Cold and hollow
Tell me where were you?

Flight Paths, ♫Shallow♫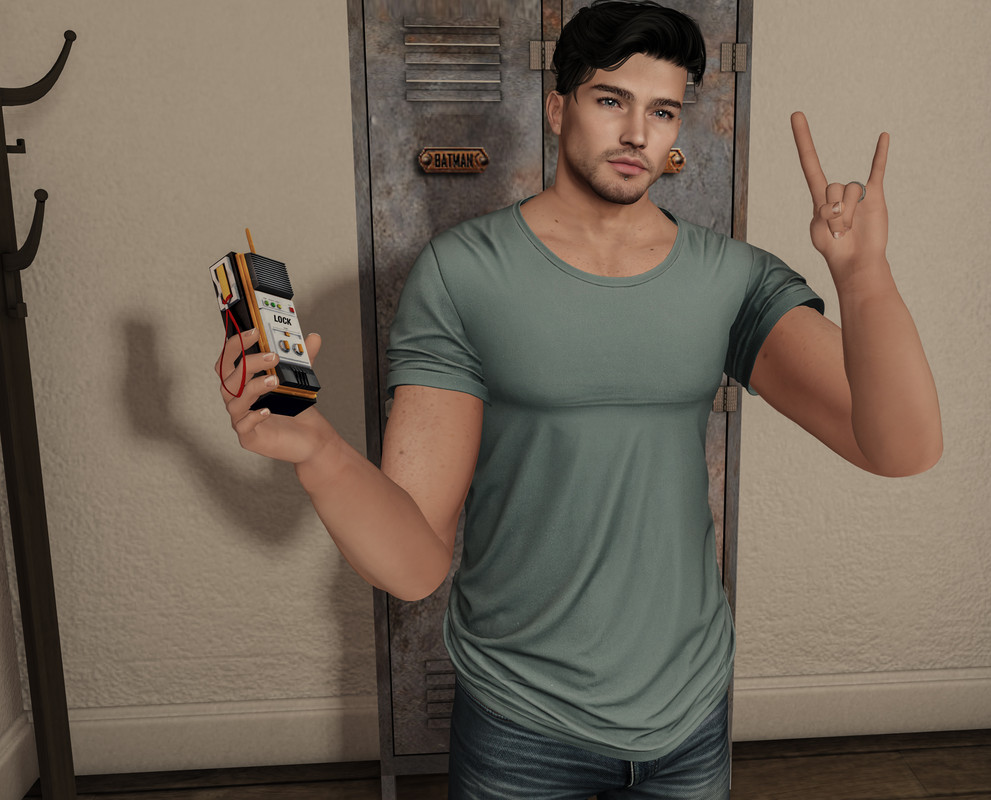 Greetings! It's been a while since my last entry and I hope everyone out there is doing well and staying safe in whatever part of the world they are at. I've finally found some inspiration with the newest release from Cold-Ash. The BLAISE Tee is at this current round of The Men's Department. Be sure to also check its companion release, the LARKHAM Jeans.
I've also included a fun prop from lock&tuft: a nifty walkie talkie that has several hand/arm positions to choose from. I really like things like this (always have) because it helps makes scenes come together.
Another day fades out of time
Into nothing, pay you no mind
In outer space so paralyzed
It's not too late
Open your eye
WALKIE TALKIE: lock&tuft – Walkie Talkie
HAIR: Stealthic – Narcotic
HEAD: LeLUTKA – Guy 3.4
SKIN: Session Skins – Roman (Tone 02)
BODY: Signature – Gianni v5.0
SHIRT: Cold-Ash – BLAISE Tee / FATPACK @ TMD ✦ NEW