Nobody knows what waits for the dead
Nobody knows what waits for the dead
Some folks just believe in the things they've heard and the things they read
Nobody knows what awaits for the dead

Bradley Cooper, ♫Maybe It's Time♫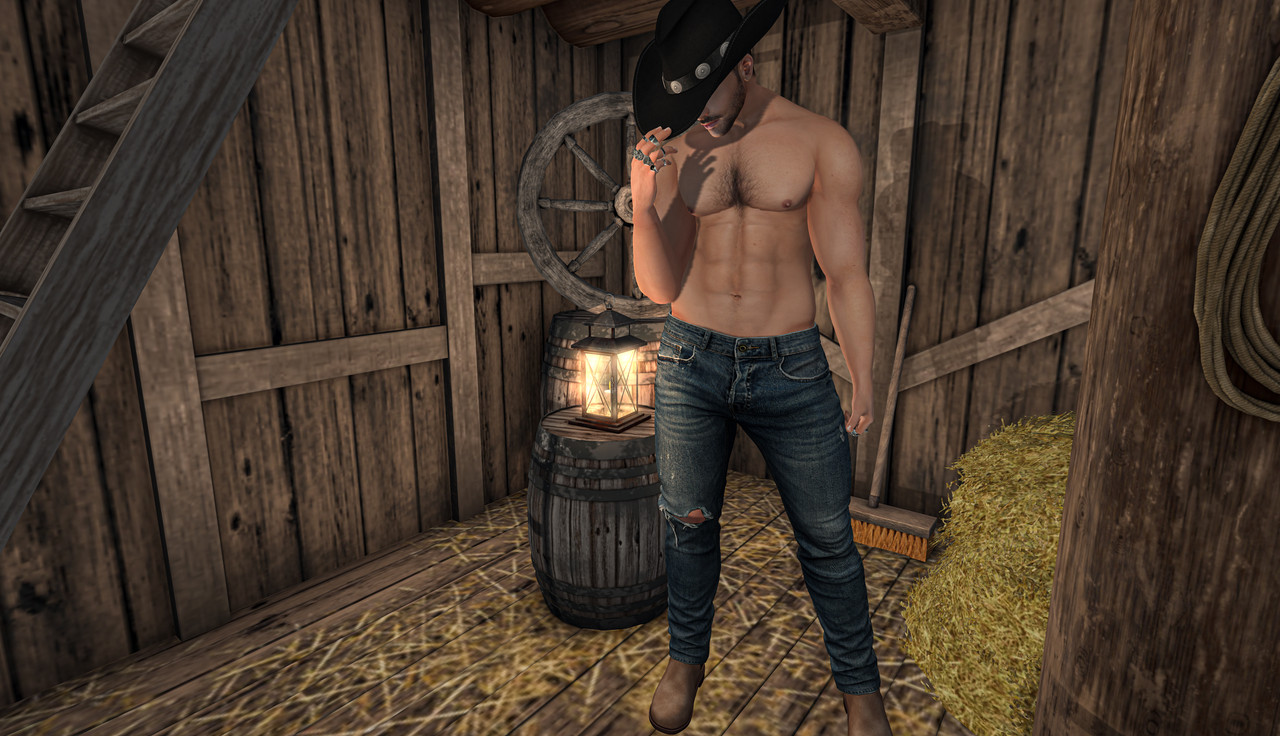 When it comes to an event like Pose Fair I find that it allows for you to essentially take photos of all sorts of scenarios or find a way to be anything or anyone you want. Whether it be a wizard, a warrior, a gymnast or even in my case for this post: a cowboy. Very rarely have I done shots like this because I'm from the city so I don't really have the mentality it would take to be a cowboy. It doesn't mean I dislike them (because I totally think anyone who is a cowboy is alright with me).
CuCa Designs has a great pose set for men for this round and is appropriately called "Going Country". It comes with the black Stetson hat that you see in the shot along with mirrored versions of each pose. Want to take things a step further? At the booth there is also a backdrop called "Hickory Barn" that you can give your photo an authentic country feel.
Pose Fair just opened a few days ago so if you happen to try to go and the region is full? Don't give up because a lot of photography treasures await you. There's plenty of time to get to the event so don't stress out.
BACKDROP: CuCa Designs – Hickory Barn @ Pose Fair ✦ NEW
POSE: CuCa Designs – Gone Country (Male) @ Pose Fair ✦ NEW
HEAD: CATWA – Stanley 4.5
SKIN: Session Skins – Cooper (Tone 02 / BOM)
JEANS: Cold-Ash – Holloway Ripped Jeans