Only after disaster can we be resurrected

It's only after you've lost everything that you're free to do anything

Nothing is static, everything is evolving, everything is falling apart

The Dust Brothers, ♫This Is Your Life♫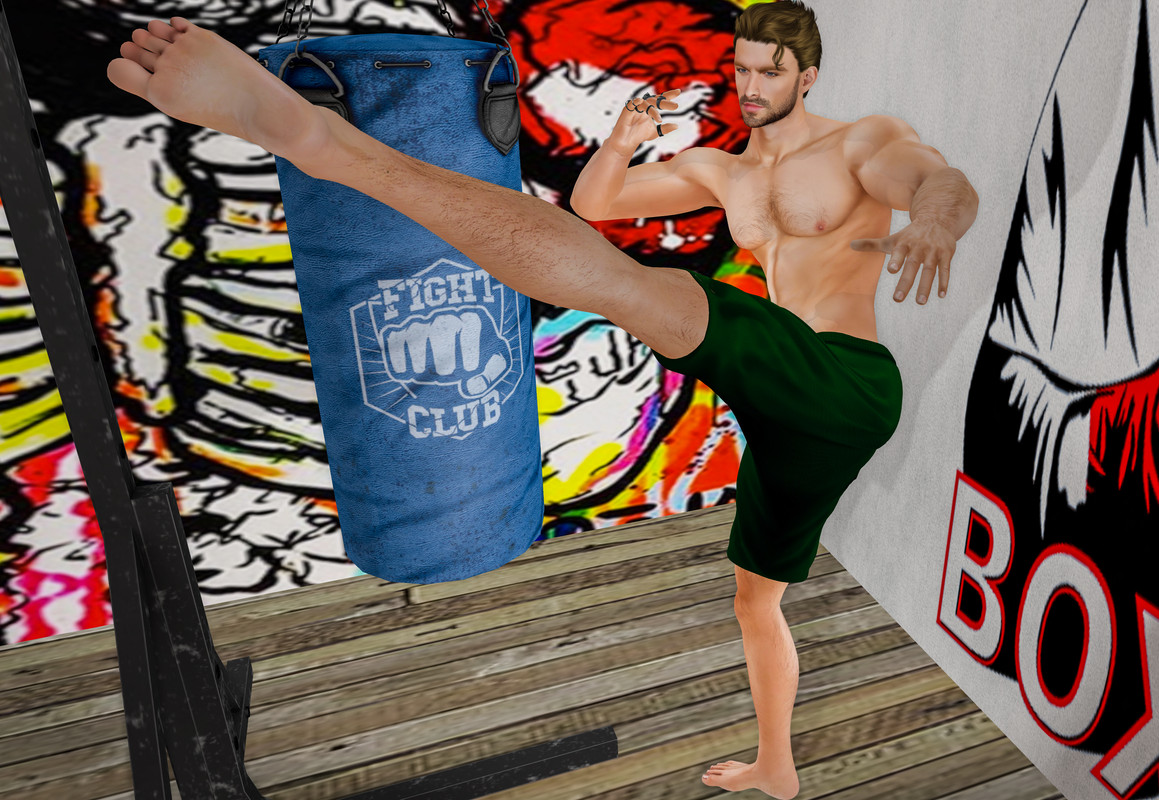 In over 700 blog posts I've never deviated from picking song titles or verses for the titles of the entries. It may seem like I've done that now but I'm considering it a hybrid because not only is it a song but it also uses sound bytes of Tyler Durden from "Fight Club". At least this way I don't actually disrupt the streak I have going while still being able to tie in the song of choice with the theme of the post which is the previously mentioned book turned cult classic movie.
XTC Poses has a really cool prop/pose set at Pose Fair called you guessed it "Fight Club." I thought with the final days of the event, I would go out with a bit of a bang and go out kicking (sort of). Sets like this are something I like to do as it depicts action. There is a mixture of Boxing and MMA poses within the set so anyone who likes to take photos in that genre this is right up your alley (or even wheelhouse).
Just in case you missed it at the beginning of the post, Pose Fair is only open for a few more days and if you haven't been there yet because it was crowded and the sim was full. Now is your chance before other last minute stragglers who had to wait before going back make it hard to get in again. Treat yourself with the gift of poses for your picture taking.
BACKDROP: Lop – Backdrop Gym Boxing
POSE: XTC Poses – Fight Club @ Pose Fair / NEW
HAIR: Stealthic – Atlas
HEAD: Lelutka – Paxton 2.5
SKIN: Stray Dog – Seth (Tone 02)
SHAPE: My Own
SHORTS: ExalteD – Sport Shorts