The nights draw in
There's a silky moon up in the sky
Children are fantasizing
Grown-ups are standin' by
What a super feeling

A Winter's Tale, ♫Queen♫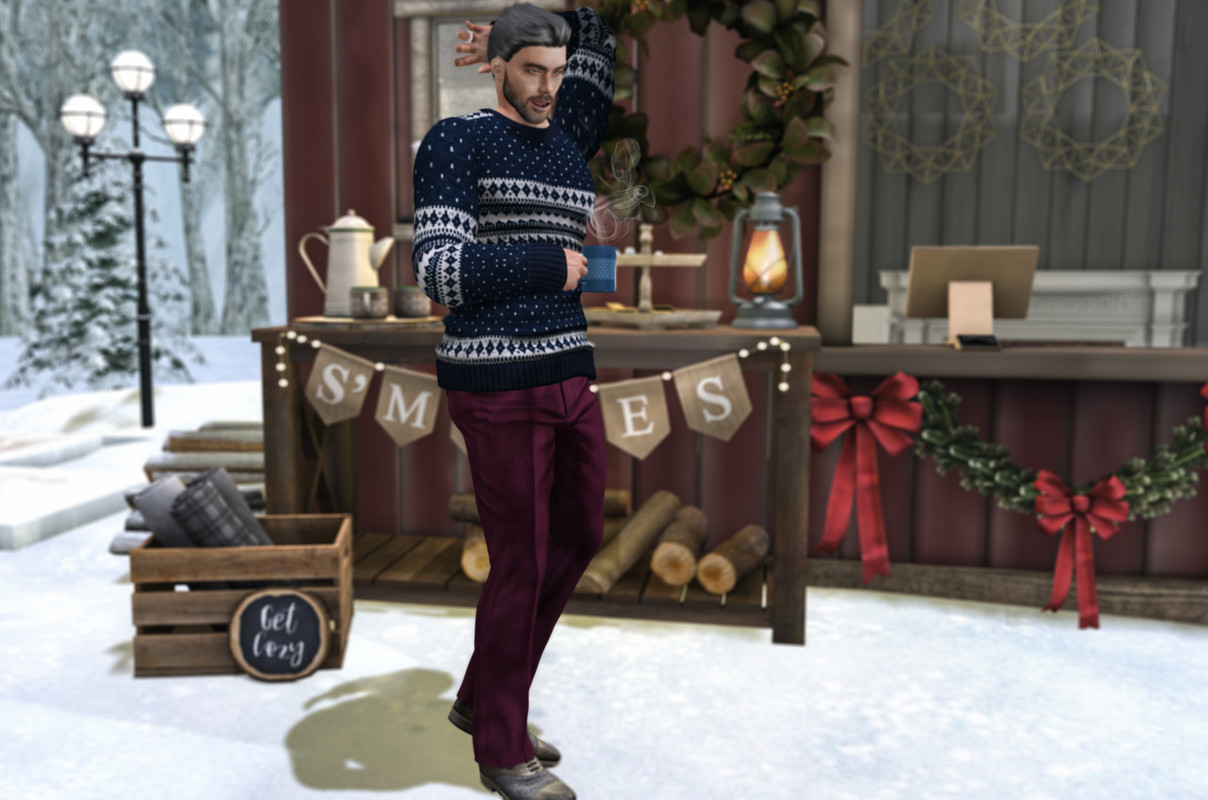 With this latest round of Pose Fair being winter themed I've been getting use out of many of the sims that change from season to season or those new sims that just happen to pop up for a short time for the holidays. Take the Silent Night Resort sim which is a winter wonderland that is a cozy place to take your person on a little quaint date. From the cozy little forts to the coffee/cocoa shack it's fun to just walk around and see what kind of photographical fun can be had.
Taking advantage of the beverage shack, I felt like it was a good spot to use the Motive8 "S~20" pose set which has five different poses and includes a snowflake cup that is held in the right hand for each one. For the scene it was the perfect marriage of setting and pose so for me when that happens it makes getting things together a snap (there's a pun there I'm sure).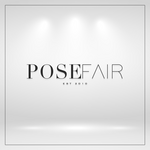 TMD's round for December has plenty for the male consumer with a variety of clothing, skins and accessories such as rings, poses and skyboxes and after taking a look through it there's plenty that caught my eye. Though one of my favorite things to hit the booths is the "Havoc" Sweater by Lapointe & Bastchilld's Swear imprint. Inspiring warm feelings on a cold day and as such a cold weather sim and picture.
The sweater is also named after the insanely popular jeans and most recently leather pants (which of course coordinates well together). For a more formal look I matched it up with the Swear Slacks which are part of the Edge Suit to make it a classier affair but I'll be looking forward to wearing with the other two Havoc products. Best thing about this is that the HUD for the FATPACK contains 45 different styles of sweater and breaks down as follows: 18 Cable Knits, 19 Variegated Wool and 8 themed designs (such as the one I'm wearing!)
The Havoc Sweater is compatible with Belleza (Jake), Signature (Geralt + Gianni) and SLink (Physique) mesh bodies.
Winter forms our character and brings out our best.
Tom Allen
Photo taken @ Silent Night Resort
POSE: Motiv8 – S~20 @ Pose Fair (12/07) ✦ NEW
HAIR: Stealthic – Atlas (Variety)
HEAD: LeLutka – Guy v3.4
SKIN: Stray Dog – Jeffrey (Tone 03) @ TMD ✦ NEW
SWEATER: L&B Swear (Store / MP) – Havoc Sweater @ TMD ✦ NEW
TROUSERS: L&B Swear (Store / MP) – Slacks
SHOES: Deadwool – Oxford Shoes