The comfort of a knowledge of a rise above the sky
But could never parallel the challenge of an acquisition in the
Here and now, here and now

Letters To Cleo, ♫Here And Now♫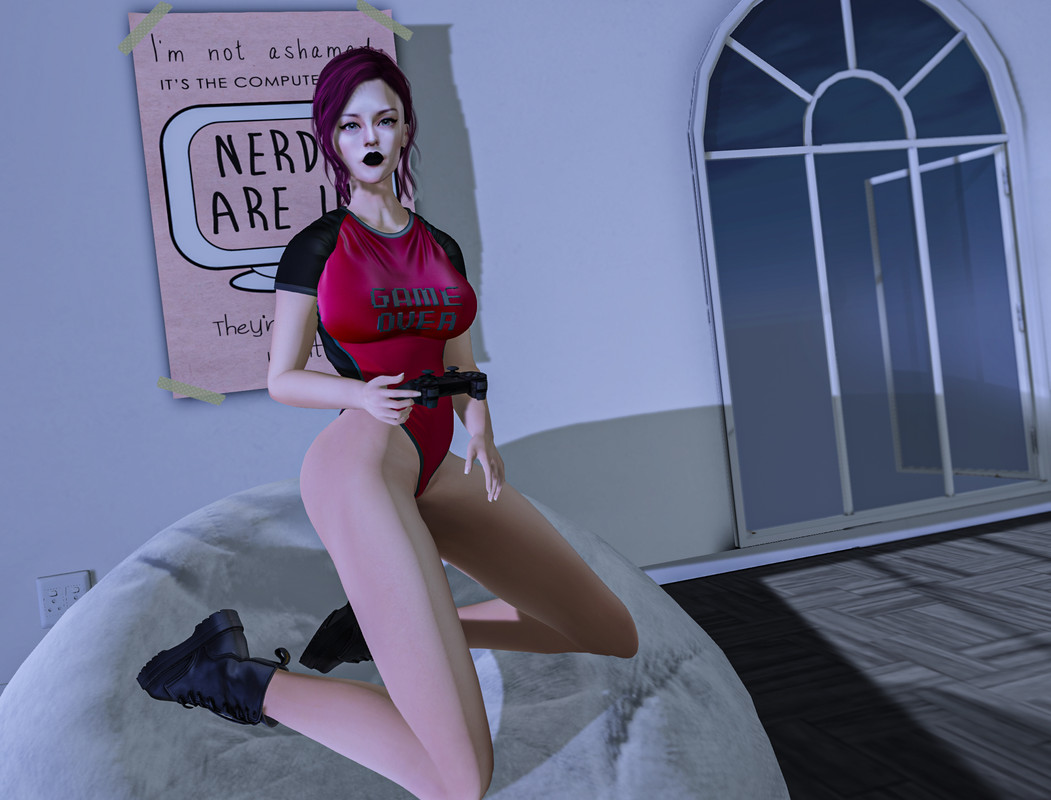 One of the things I've always enjoyed about blogging is the challenges you can bring about to your creativity. Using both male and female items for my photos and virtual photography is something I enjoy because I can think outside of the box as some people say. Being a gamer who has had eons of experience with so when I saw the releases from Lush Poses at Pose Fair, I decided to see what I could pull together and do it with a twist. It would be so easy for me to do it with my normal every day look but to pull off a female look…now that is a challenge.
"Naughty Gamer Girl" is a pose set that comes with a controller prop and a bean bag prop filled with 8 different poses. I thought they were rather tasteful and they could also be used for seductive type photos if someone wanted to go that direction. There's a lot of ways that it could be looked at but each pose is professionally made. Lush has been one of my favorites to utilize through Pose Fair over my years involved with the event and I definitely encourage anyone to give their sets at the event a look and then also go take a look around their store in-world.
With that said I believe I've inspired myself to go pick up my controller and do some gaming myself. Life imitates art in a sense!
BACKDROP: WetCat Poses – Dawn
POSE: Lush Poses – Naughty Gamer Girl @ Pose Fair ✦ NEW
HAIR: TRUTH Hair – Poetry ✦ VIP Gift ✦ NEW
HEAD: Genus Project: Strong Face 001
SKIN: Session Skins – Sage (Tone 00b (Chubby) / BOM)
BODY: Maitreya – Lara 5.1
BODYSUIT: Spoiled – Game Over Bodysuit (Red)
BOOTS: Vale Koer – Rainy Day Boots