Crash you're going down without a sound
And I'll pass you up before I explode
Breaking until I'll see it through
You won't keep me down when I crash through you

Crash, ♫Decypher Down♫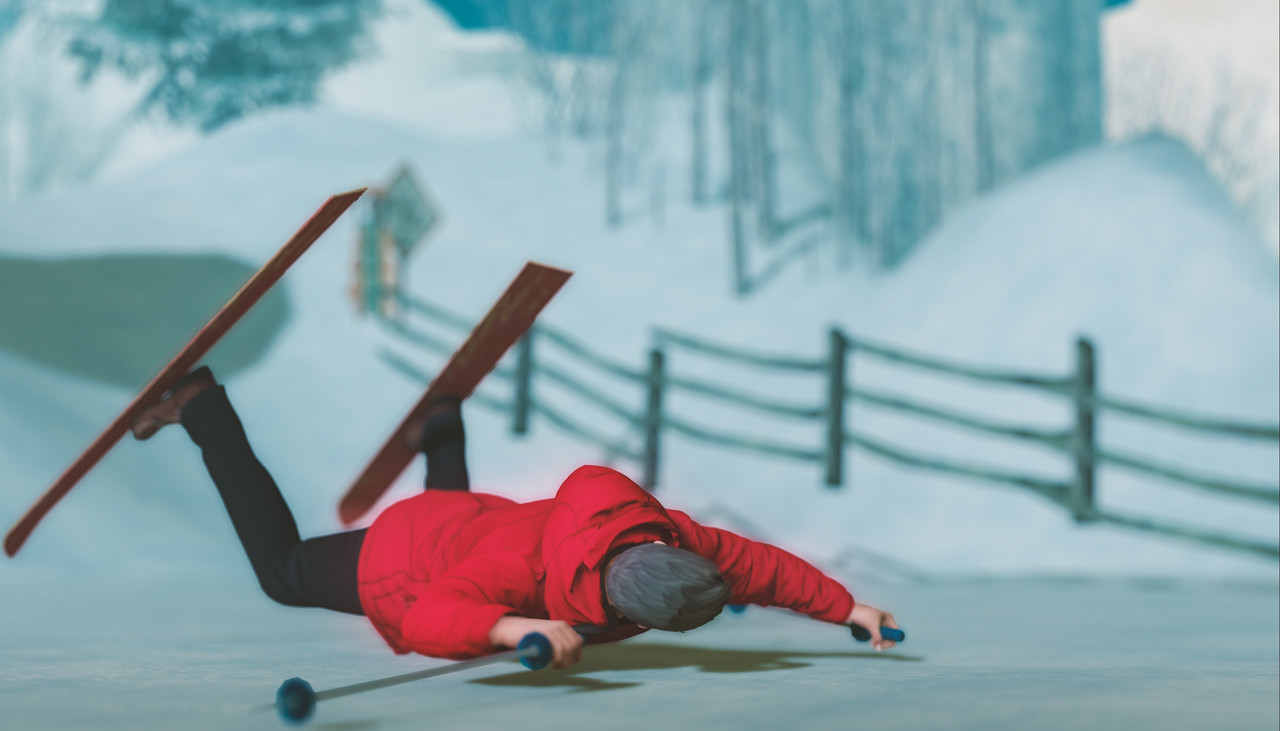 With this being potentially the last Pose Fair post I do before the event ends (of course I'd like to try and do more but things are getting busier), I wanted to try something different and of course branch out from doing a post that is showing my face. In fact that makes it two entries straight so potentially that's a personal record. Another thing is that virtually setting up a shot where I'm attempting to ski (but failing) which is something I've never done in reality for several reasons. One being that I'm definitely not coordinated enough and secondly it would definitely make my anxiety level creep to an uncomfortable level due to being up so far and having to make it down a hill of unknown length.
Then there are of course trees and no matter how hard I would try there's no doubt I would find one.
Hopscotch Poses have released over the years some really fun things in the form of gachas (at events like The Arcade) and poses like "Down The Slope" which of course is a part of the winter round of Pose Fair. I love the variety of poses that are a part of this pack as well as the fact that you get the ski's and poles (or sticks if you are from another part of the world). The poses seem to be in a sequence of being upright to making a descent down the slope into eventual chaos and ending up flat on your face as I am in my pic. Of course I don't think it helps that I wasn't properly dressed for the occasion with dress shoes and pants but they look good so pfft.
There are 5 poses within the set and as mentioned above comes with the included props. Ski lessons are NOT included!
If you're not falling, you're not learning.
Unknown
Photo Taken @ Silent Night Resort
POSE: Hopscotch – Down The Slope @ Pose Fair ✦ NEW
HAIR: Stealthic – Atlas (Variety)
PARKA: Lenox – Parka (Fatpack)
PANTS: Cold-Ash (Store / MP) – Alessio Trousers (FATPACK)
SHOES: Cold-Ash (Store / MP) – Monk Buckle Shoes (FATPACK) @ TMD ✦ NEW