You know the stars are shining just for you
Let's take a walk and we can follow the moon
Until we reach the place we could stay
Maybe kiss a bit and dream away

Kissing Under The Mistletoe, ♫Loving Caliber (feat. Emmi)♫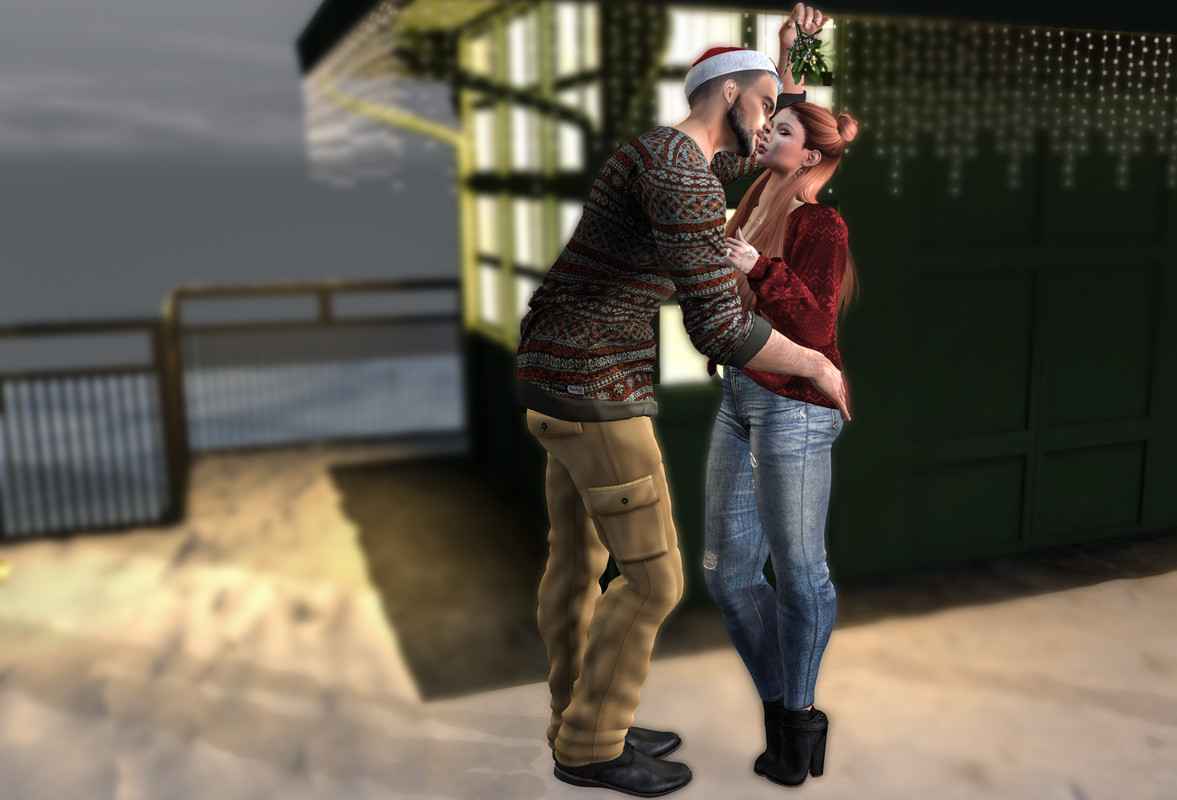 After a small break with that last entry, I'm back at it again with more goodness from the Pose Fair; I couldn't begin to tell you how much I enjoy doing photos with Brenna. This time we've come together to show everyone the "Kiss Me" pose from Space Cadet. It works well because we are both fans of this brand and when I see them at an event like Pose Fair I gravitate towards it and I make sure that I put together a scene as quick as possible. This sweet pose is included with the mistletoe prop so that anyone can get in on the fun.
It also seems that Brenna also has most of the new items in her look then I do but of course I've previously blogged the skin I'm wearing as well as the hat/hair (that I've not found a good angle to capture yet still but bare with me, I'm trying!) She's wearing hair and a skin from the Doux/L'etre gacha from The Arcade (and was also kind enough to hook me up with some spares for one of my previous entries). There's also the "Dove Sweater" by Miss Chelsea that has two exclusive designs at the Anthem event for just $99L through the course of the event so ladies if you haven't taken a look at that it's worth doing.
Admittedly this probably wasn't the greatest scene setup that I've ever used in one of my photos but I wanted to focus on the pose and the closeness of Brenna and I. This time of year is not that easy for me and probably even more so now without getting into detail but the best way to put it is that being with those you care about helps with some of that and I'm all for those moments…and besides I don't think we've ever done a photo before where we're kissing with mistletoe.
I wouldn't be opposed to more of them in the future.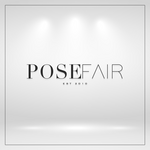 Mistletoe. I surmount all obstacles.
Vanessa Diffenbaugh, The Language of Flowers
POSE: Space Cadet – Kiss Me @ Pose Fair ✦ NEW
BACKDROP: FOXCITY – Photo Booth – Old Station
My Look
HAIR: lock&tuft – Bad Santa @ Tannenbaum ✦ NEW
HEAD: LeLutka – Guy v3.4
SKIN: Stray Dog – Jeffrey (Tone 03) @ TMD ✦ NEW
SWEATER: Tonktastic & Hermony – Crewneck Sweater
PANTS: ::K:: – Soft Cargo Pants Homme – Tan
SHOES: Kokoia – Sniper – Black
Brenna's Look
HAIR: DOUX – Snowflake Queen @ The Arcade Gacha Event ✦ NEW
HEAD: Genus Project – Baby Face W002
SKIN: L'Etre – Snow Skin @ The Arcade Gacha Event ✦ NEW
BODY: Belleza – Freya
SWEATER: Miss Chelsea – Dove Sweater (Xmas Red) @ Anthem ✦ NEW
JEANS: Tres Blah – Paige Jeans @ Collabor88 ✦ NEW