I'm gonna soak up the sun
Gonna tell everyone
To lighten up
I'm gonna tell 'em that
I've got no one to blame
For every time I feel lame
I'm looking up

Sheryl Crow, ♫Soak Up The Sun♫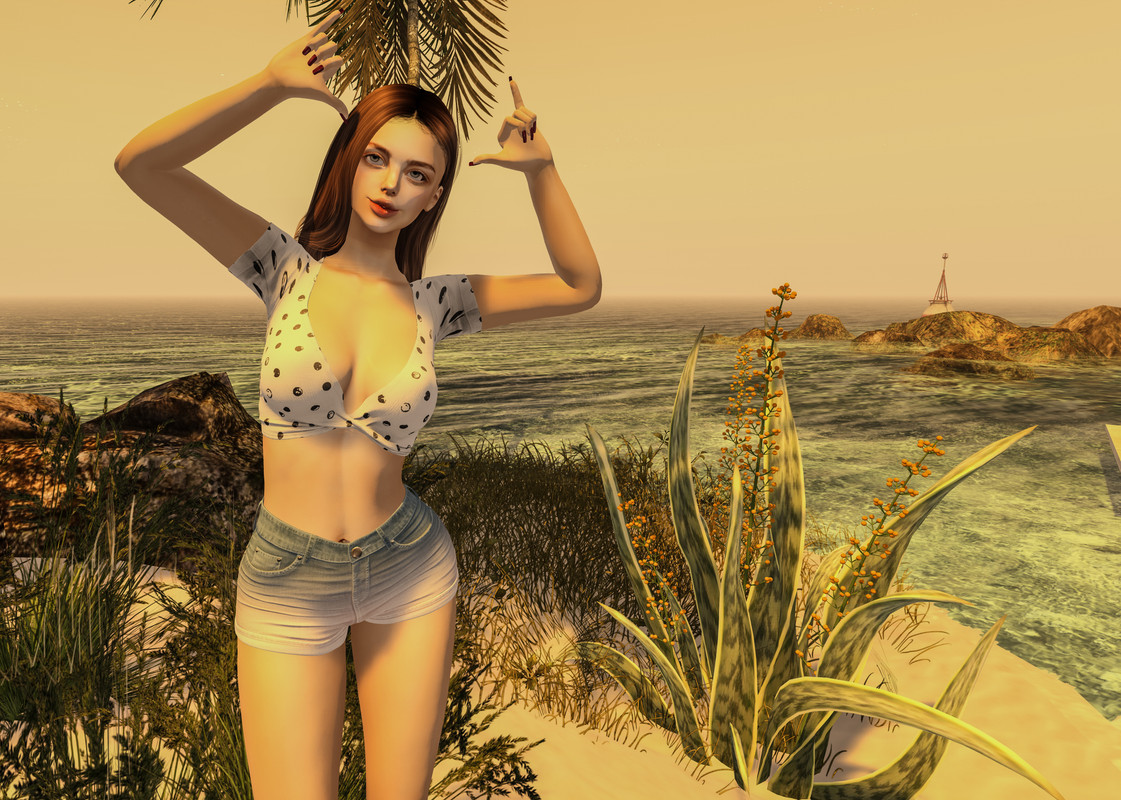 Today is another gloomy one here and I decided that I was going to infuse some warm weather vibes into my artistry. For the look that I've put together for this entry I have some fun things from Skin Fair that I really think are fantastic. It's amazing just how many great stores are a part of this event and every year it just gets better and better in my estimation. From looking at works from my fellow event bloggers I am amazed at the creativity and looks everyone is putting together.
Amuse Bouche has several skins for sale at Skin Fair and when it came to me choosing one it was difficult so I did some consulting and the consensus was that Cassie paired with the Genus Baby Face W002 which is almost making its debut at the event, were the best choices. The skin itself is Bakes On Mesh tattoo layer with a brow and non brow in the pack. The skin only comes in golden which a little bit more colorful than the usual pale tones I go with but it's not entirely tanned. The body appliers are sold separately so if you don't have any previously releases by this store then you would need to get them.
I've also added a little bit of color to the lips of this look by using the Babe Lips applier by TheMars. This pack has 10 different tones of reddish tint lip gloss that is applied via HUD. The version I am using is for Genus branded heads but it is also being sold for CATWA heads as well so there are at least two different brands that it can be used for.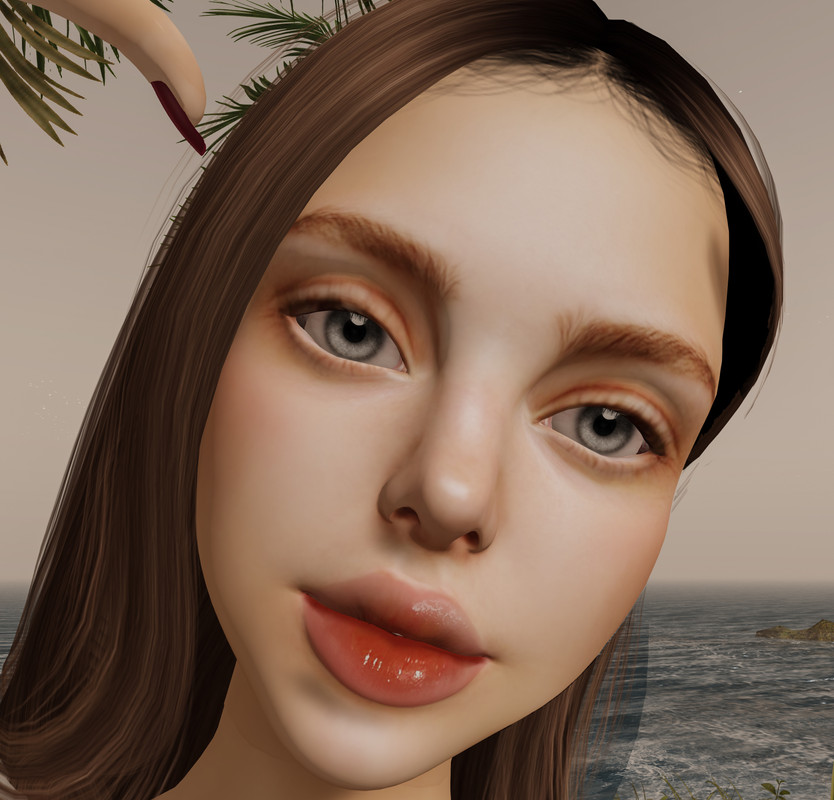 Many of you know about the great singles and couples poses being offered at the 10th anniversary round of the Pose Fair but did you also know that most if not all the booths offer gifts as well just for browsing their booth? I thought it would be a great idea if I presented one of the gifts and I chose one of two "Signals" poses by PRINT. I thought this best fit the idea of being on the beach and just enjoying the sun soaked day by listening to the music that was in my head. I love the hand gestures in the pose as I tend to do those a lot in various things (even when nobody is watching or looking). I certainly encourage anyone that hasn't stopped by their stall at the event to check out this gift and their other poses because I don't think there would be any regrets.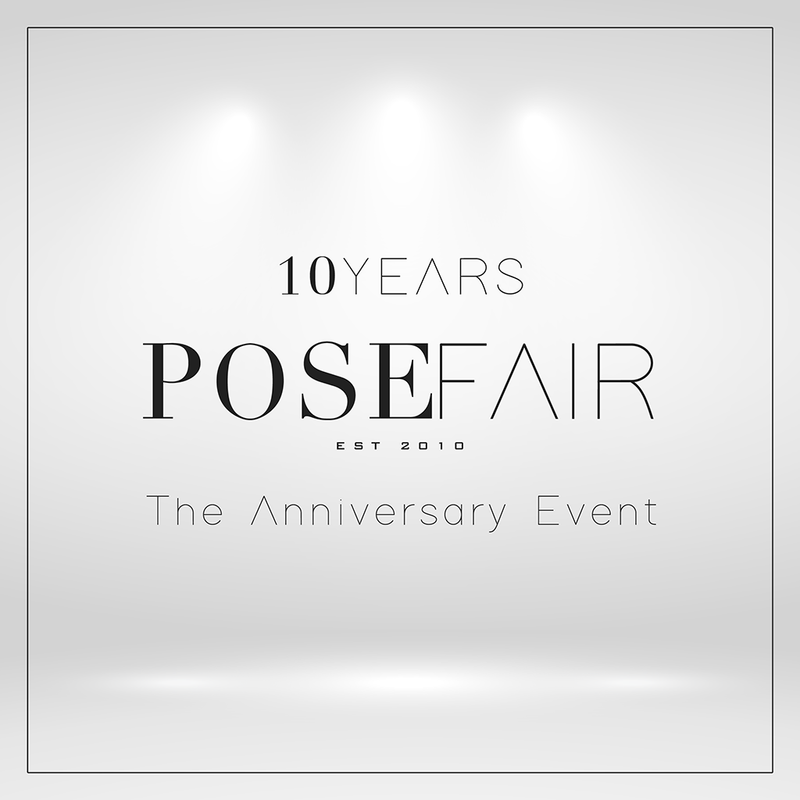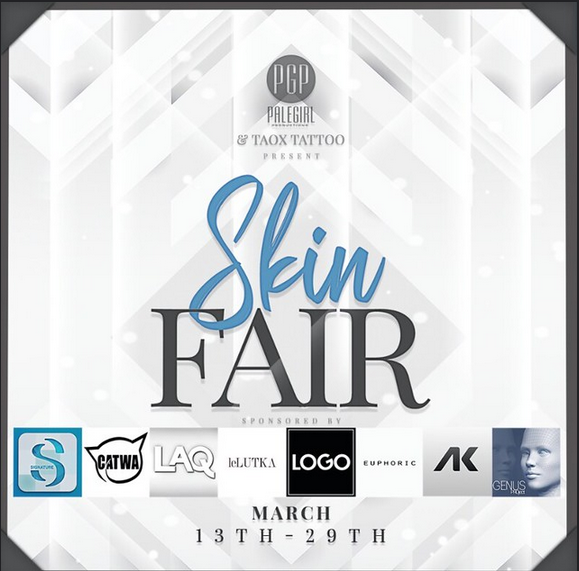 Laughter is a sunbeam of the soul.
Thomas Mann
POSE: Print – Signals (Gift) @ Pose Fair ✦ NEW
HAIR: Truth – Vivid (Truth VIP Gift)
HEAD: Genus Project – Baby Face W002 @ Skin Fair ✦ NEW
SKIN: Amuse Bouche – Cassie (Golden) @ Skin Fair ✦ NEW
LIPS: TheMars – Babe Lip Applier @ Skin Fair ✦ NEW
BODY: Maitreya – Lara v5.0
TOP: Blueberry – Love Spring (Previous FLF)
SHORTS: Blueberry – Love Spring (Previous FLF)