Sit around for awhile until I'm old
I made them step into the cold
no one can stop what I've begun
cause something wicked this way comes

Tony Iommi (feat. Scooter Ward), ♫Something Wicked This Way Comes♫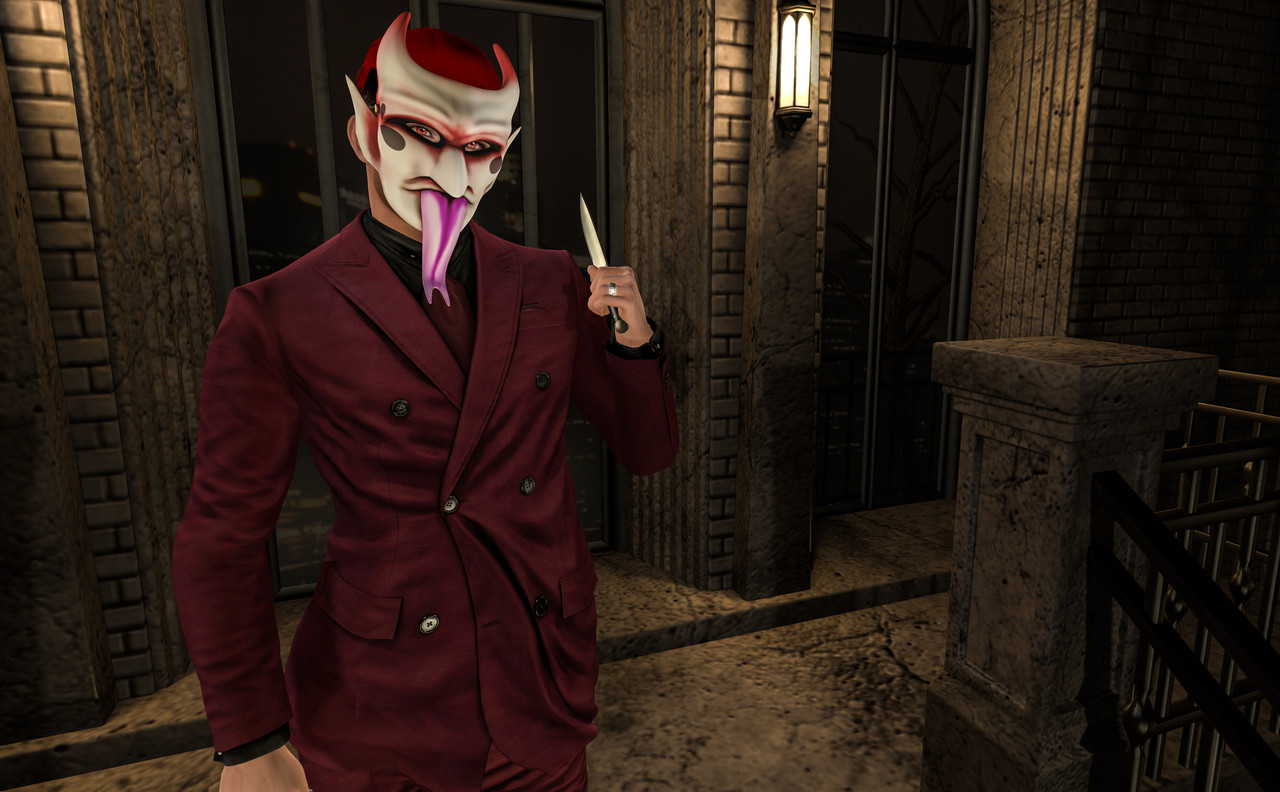 I felt like I needed to at least get some kind of October creepiness in during the month even if it's not on Halloween proper. There's still a high chance I might make a post for it but I'm not going to say that I am and then if I don't then I would be going against my word which is something I tend not to like to do.
At Collabor88, you can get one of two new hairstyles from lock&tuft both of which feature accompanying masks. I couldn't resist wearing the male version named "Jack" because it looks pretty creepy in a spooky (and not to mention stylish) way. The hair and mask are separate each with their own HUD's to change their appearance. Note though that for my photo I used the white hair and used the editing tools within the Firestorm viewer to make it more crimson to match my suit and make me even more of a devil. There is also a half version included without the huge tongue but I wanted to go for the gold because to me it just fit what I wanted to do a lot more.
I wouldn't wait until the last day of the October round (which is Nov 7th) to pick this up because you could definitely use it as part of your Halloween getup.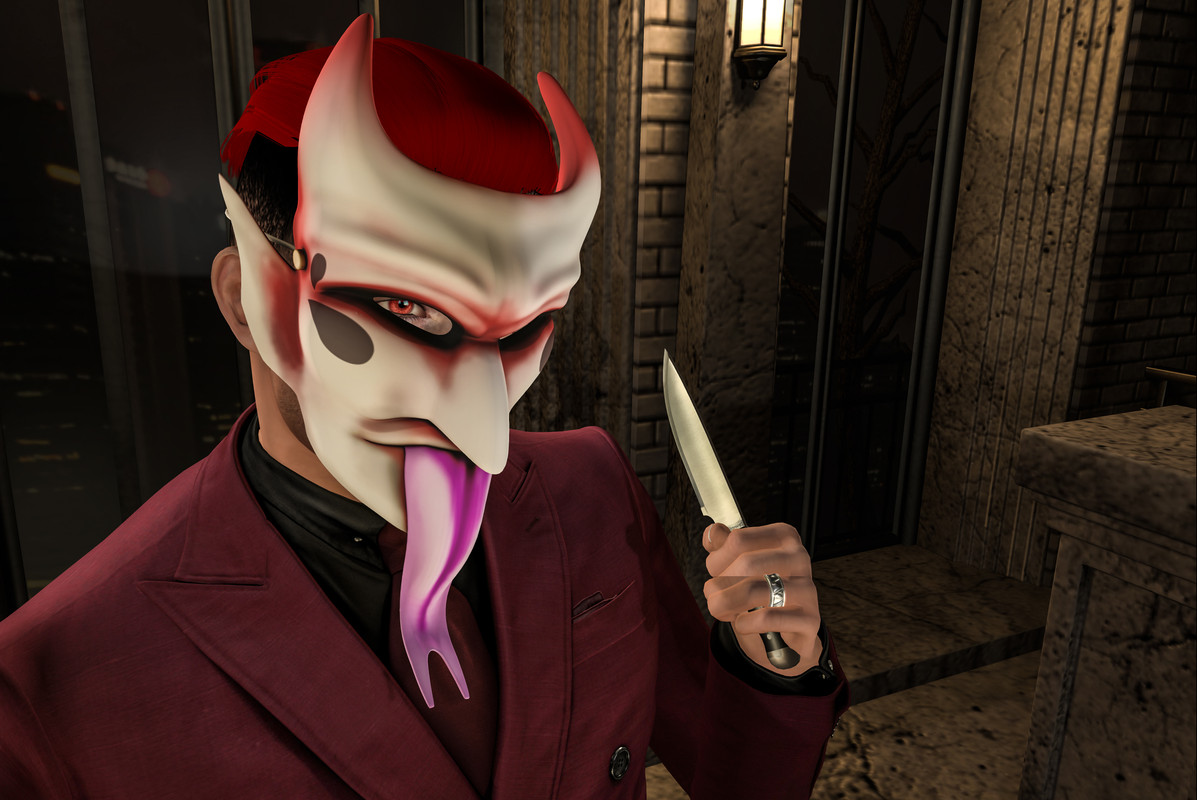 Paparazzi has a really fun backdrop at Salem this year, which is one of the really cool events that runs during October (which even though I don't like the weather change, I love October for a lot of other things like Halloween). The overall appearance makes this one of those photography aids that any lover of this genre particularly happy.
One of the best things about it is the built in lighting so that you don't really have to do a whole lot during scene setup if you do not want to and with the right windlight would make for a great photo; I'm rather happy with the way this session turned out. Make sure you get to Salem before the 31st otherwise you'll have to wait until it gets added to Paparazzi's in-world store!
Evil people are those who knew they're evil, but refused to do anything about it.
Jawe Querimit
POSE: FOXCITY – Just Psycho (Male)
BACKDROP: Paparazzi (Store / MP) – Gothic Castle @ Salem ✦ NEW
HAIR/MASK: lock&tuft (Store / MP) – Jack @ Collabor88 ✦ NEW
HEAD: LeLutka – Guy v3.4
SUIT: Deadwool – Hart Suit