I'm throwing caution
What's it gonna be?
Tonight the winds of change are coming over me
If I don't get out
Out of this town
I just might be the one
Who finally burns it down

The Killers, ♫Caution♫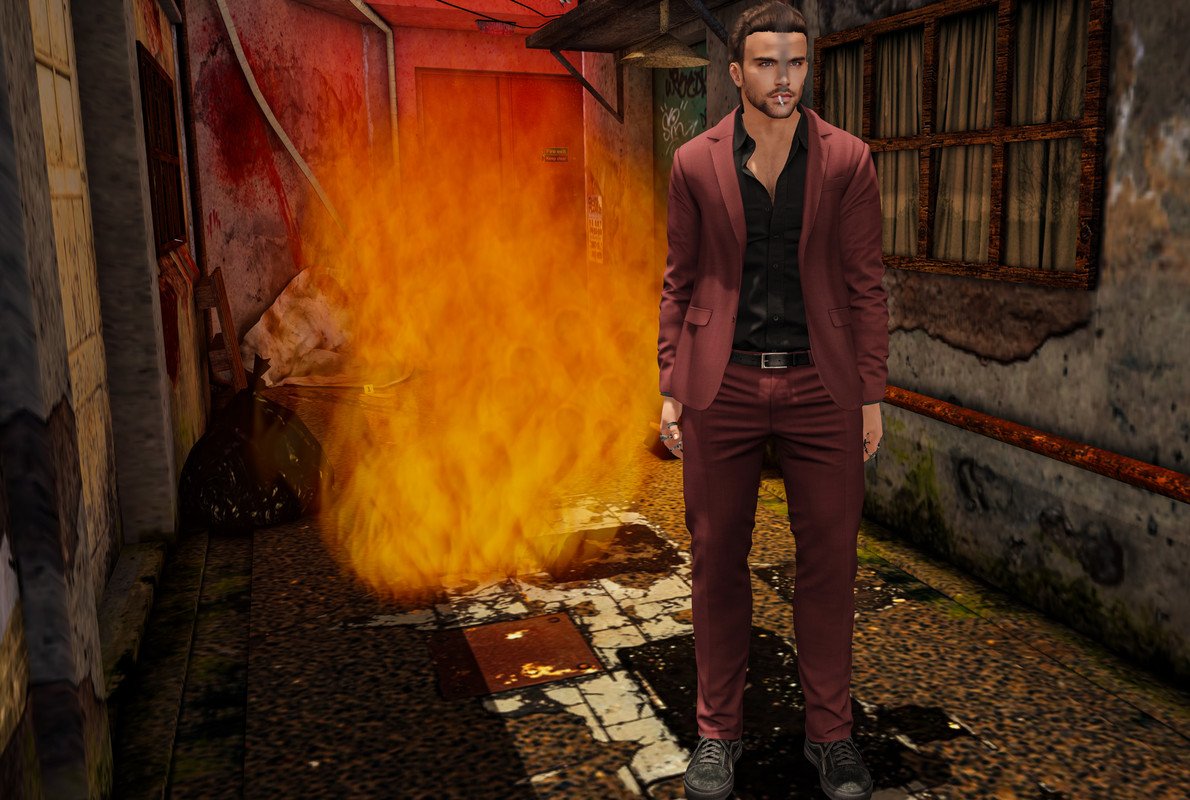 Pose Fair begins in just over a day and I'm looking really forward to getting into a lot of the great items that this round has to offer. Not only am I featuring the "Breathing Pack Orion" by Beras from the event that begins on the 7th, but I'm also wearing the brand new "Alessio Suit Blazer" by Cold-Ash which has just dropped at the Anthem event that began just a few short days ago. If you already have the trousers of the same name then all you have to do is pick up either the open shirt style or the button up with tie style. If you feel ambitious then go with both because both of them are really sick. I felt like using the open version would go along with what's going on in the background. Turning up the heat if you will.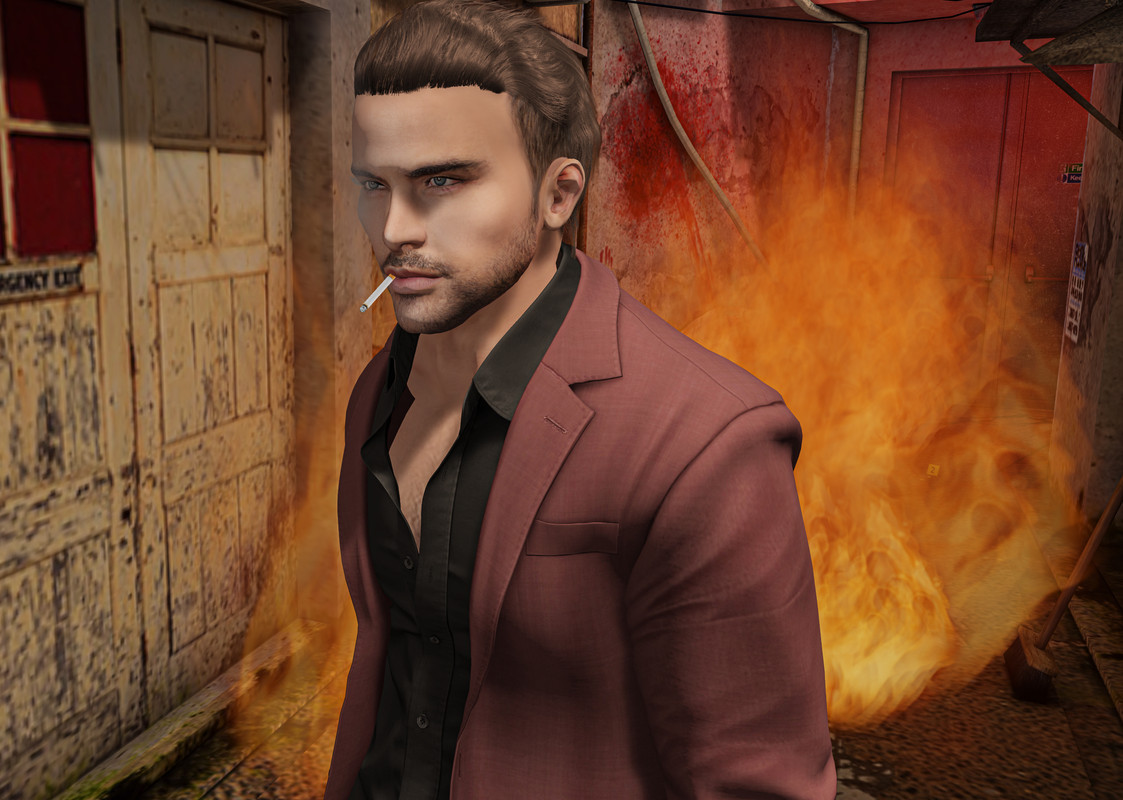 Lock&Tuft also shows up in this entry with the new "CHAMPION" hair which can be found right now at The Warehouse event. For anyone that ever wanted a mullet style on the grid now you can get it. Business in the front and party in the back as they say! The style I pulled off for this pic was immensely satisfying. Keep an eye out for more featured items from the September round of Pose Fair.
POSE: Beras – Breathing Pack Orion @ Pose Fair (Coming Soon) ✦ NEW
BACKDROP: Modulus – Macabre Alleyway
HAIR: lock&tuft – Champion Hair @ The Warehouse ✦ NEW
HEAD: CATWA – Stanley 4.5
SKIN: Session Skins – Cooper (Tone 02 / BOM)
BLAZER / SHIRT: COLD-ASH – Alessio Suit Blazer/Shirt @ Anthem ✦ NEW
JEANS: COLD-ASH – Alessio Trousers