On our knees we pray
As we waste away
And we dig our grave
Dead on arrival
In this mess we made
Fill our lungs with hate
Just to numb the pain
Dead on arrival

I Prevail, ♫D.O.A.♫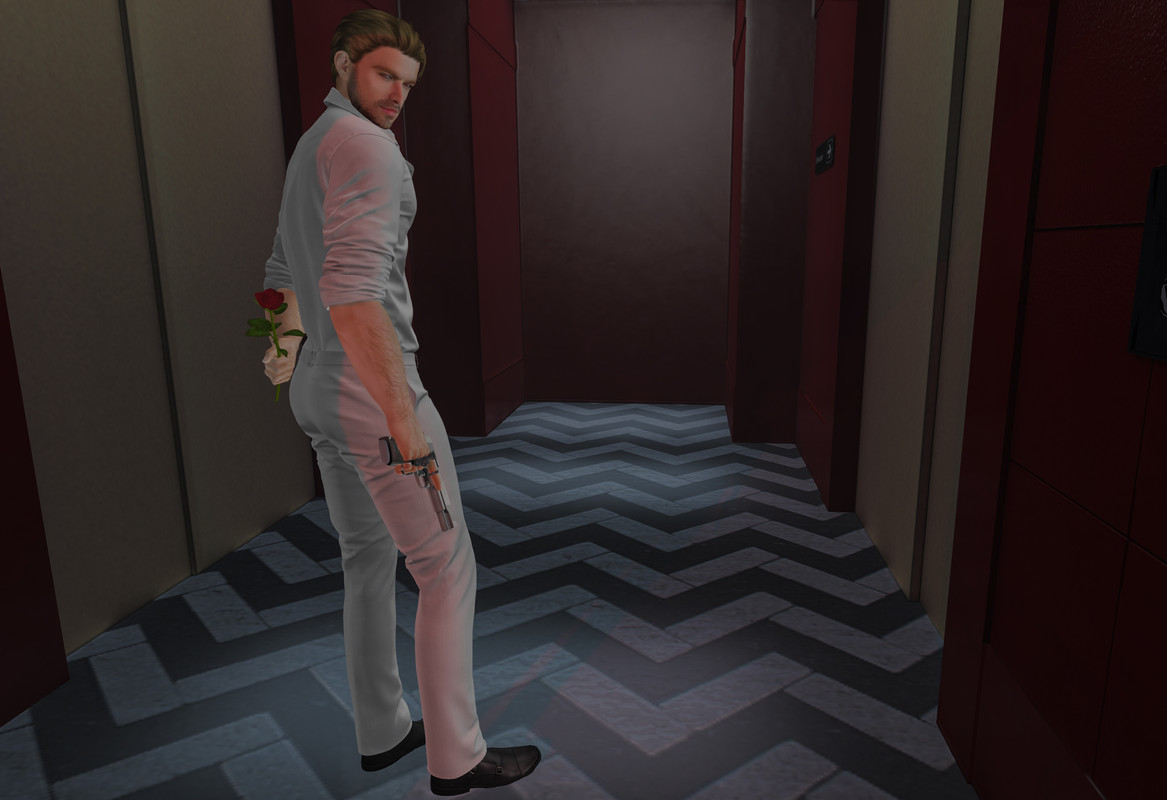 One of the best things (which I have said plenty of times over the course of being a Pose Fair blogger) is being introduced to new creators. Such as Darcio creations, who during this round of the fair has released the "Guns & Roses" pose. The pose has both props included the moment you sit on the pose stand. This has me definitely debating about why I'd be holding a rose and a gun at the same time. In this case it is better that things are left unsaid and leave an open narrative.
That's my story and I'm sticking to it! I'll be back again soon with some more fun items from the Pose Fair which you still have until the 22nd to visit and boost your creative photos.
BACKDROP: M E R C H – Silent Elevator Hall (Red)
POSE: Darcio Poses – Guns & Roses @ Pose Fair / NEW
HAIR: Stealthic – Atlas
HEAD: Lelutka – Paxton 2.5
SKIN: Stray Dog – Seth (Tone 02)
SHAPE: My Own
SHIRT: Cold-Ash – RAPHAEL Shirt
PANTS: Cold-Ash – ALESSIO Trousers