I look around and
Sin City's cold and empty (Oh)
No one's around to judge me (Oh)
I can't see clearly when you're gone

Seraphim, ♫Blinding Lights♫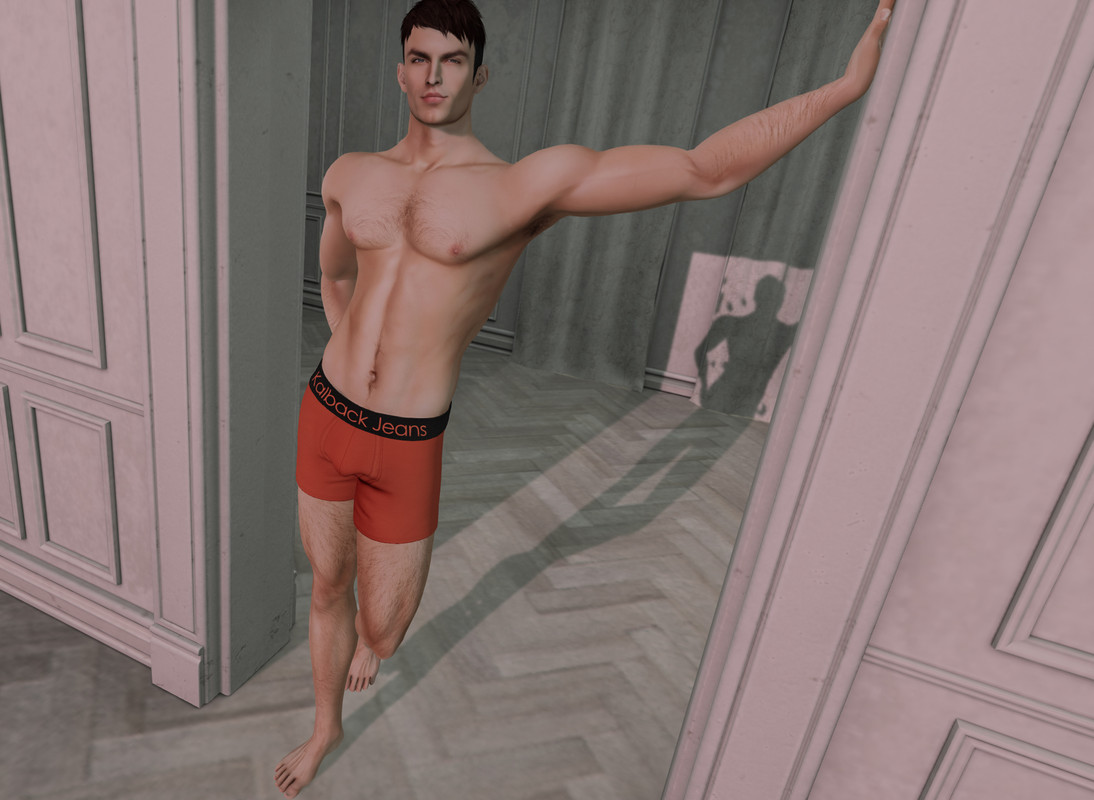 Sometimes the best way to accomplish a photo session is to not try and overthink things. I can say with certainty that I did that with this post. I rounded up some really great items from Pose Fair and got started. You'll also find that I kept my wardrobe simple and that is thanks in part to the latest group gift by Kalback. The "Casual Boxers" come in just about every basic color you can think of (Black, Blue, Orange, Red and White with a few others I won't spoil for you).
There is a double dose of KOPFKINO as well with the Passage Backdrop in white (also available in black) and the Jared pose pack. The range of poses in this go from "come hither" to "what did I just do?" The backdrop is a great way to create a scene and even could be spruced up with some furniture but as I said at the beginning I wanted to keep this basic and simple. Think of this as maybe a belated Valentine's Day pic perhaps?
BACKDROP: KOPFKINO – Passage Backdrop White @ Pose Fair / NEW
POSE: KOPFKINO – Jared @ Pose Fair / NEW
HAIR: Stealthic – Rebellion
HEAD: Lelutka – Paxton 2.5
SKIN: Stray Dog – Alisson (Tone 02)
SHAPE: My Own
BOXERS: Kalback – Casual Boxers (Group Gift)