And I won't let my insecurities define who I am, I am
Not gonna waste my life 'cause I've been fucked up
'Cause it doesn't matter

Youngblud, ♫God Save Me But Don't Drown Me Out♫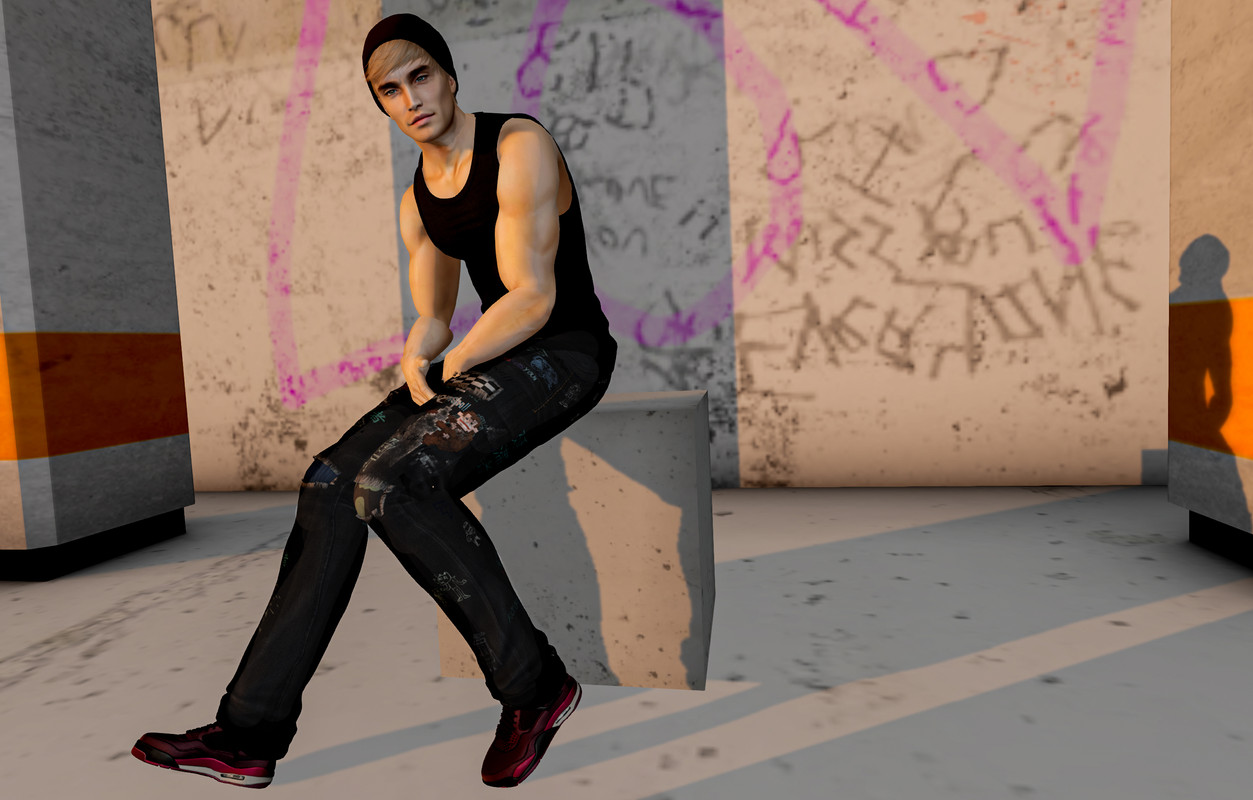 I can't believe that it's been almost 4 months since I last posted a new entry. The holidays came and went and a new year began. In what I had hoped would be a better change, I found that it all stayed the same and my creativity hasn't been quite where I want it to be. I've been considering where the road will take me in 2021 and if I should completely retire from blogging and just take pics for the fun of it or keep doing what I've been doing. It is a lot to consider and I still have some time to figure it out.
For now though I'm going to concentrate my energies on the latest round of Pose Fair which is back again with the best pose and prop makers on the grid all housed in one mega event. I'm starting with a creator I am familiar with from past rounds in the form of Beras Poses. I chose to use the Static Sitting pack that will be available starting on March 7th, 2021.
To go along with that I'm wearing two releases from L&B Swear (one new and one that is recent). The SwearTECH EV Force Sneakers you can pick up at the current round of Man Cave and the Remnant Ripped Jeans are available at both the in-world mainstore or the Marketplace.
ACCESSORIES
BACKDROP: Bad Unicorn – B1
POSE/S
POSE: Beras – Static Sitting @ Pose Fair / NEW (Coming Soon!!!)
APPEARANCE
HAIR: Stealthic – Psycho
HEAD: Lelutka – Skyer 2.5
SKIN: Stray Dog – V (Tone 02)
SHAPE: My Own
CLOTHING
TANKTOP: L&B Swear – Jet Tank
JEANS: L&B Swear – Remnant Ripped Jeans
SHOES: L&B Swear – SwearTECH EV Force Sneakers @ Man Cave / NEW