Waking up from myself
To a life outside this hell
No more lies, no more pain
You can't fight the war we made
The war we made

Red, ♫The War We Made♫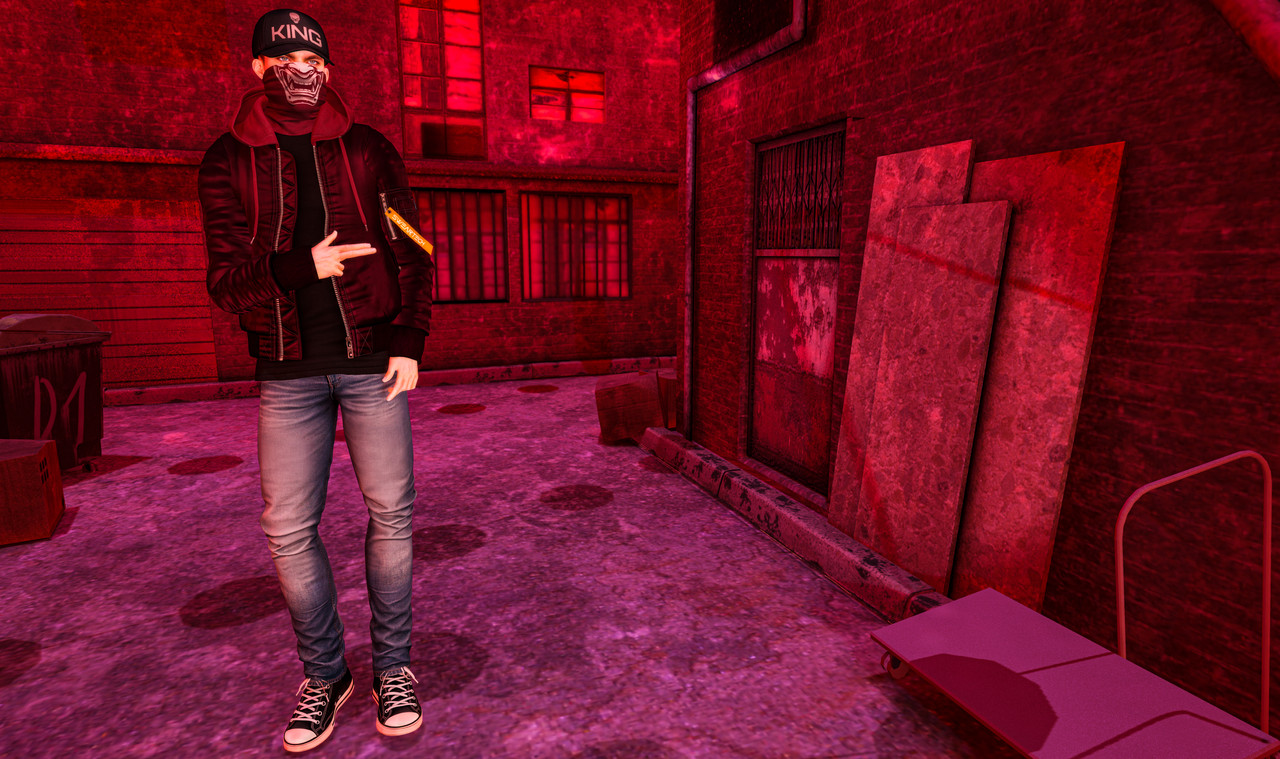 When I mentioned in my last post that this was the final days of Pose Fair I completely misspoke and want to correct that really quick before I get into anything. The final day for the event is the 28th so there is still plenty of time to get to the event to get those poses for your photography creations before they transfer to their creator's stores (or get retired as so may possibly). I realized that after I'd posted it and figured I had an opportunity to correct it and here it it is! I have seen a lot of fellow event bloggers making really great posts and even bloggers that I follow on Flickr. Everyone is creating great scenes with the products from Pose Fair.
The pose set that I am using a pose from in this photo is from R.Bento called "Lui". There are five poses in the set (including mirrors) and are packed into a convenient and easy to use HUD. It makes it a lot easier for those of us who find a location that we cannot put out pose stands at. Major props for anyone who utilizes this type of system. They do come in handy far more than some realize.
I'm also wearing a set of clothing items from the L&B Swear "Sweartech" line which includes the bomber jacket, cap, and mask. These items together remind me a little bit of the video game "Watch Dogs" and could quite possibly be a nod to the game franchise. If so, I can tell you that these products are supremely well made as you can come to expect from Lapointe & Bastchild. There are a lot of options as far as color ways and the jacket has the option for the hood on the sweatshirt to be pulled up or down or even completely removed. How's that for customization?
But am I alone, am I alright
Am I insane, am I alive
What does it take to
Stop waging war with
All I thought I wanted
All I thought I needed
BACKDROP: Minimal – Night Street Backdrop
POSE: R.Bento – Lui @ Pose Fair ✦ NEW
HAT: L&B Swear – Sweartech Cap
MASK: L&B Swear – Sweartech Face Wrap
JACKET: L&B Swear – Sweartech Bomber Jacket EVO85
JEANS: Cold-Ash – Larkham Jeans