It's the end of the summer
It's the end of it all
Those days are gone its over now were moving on
It's the end of the summer
But we'll see it all again
So hold on to this moment till then
It's the end of the summer

Theory Of A Deadman, ♫End Of The Summer♫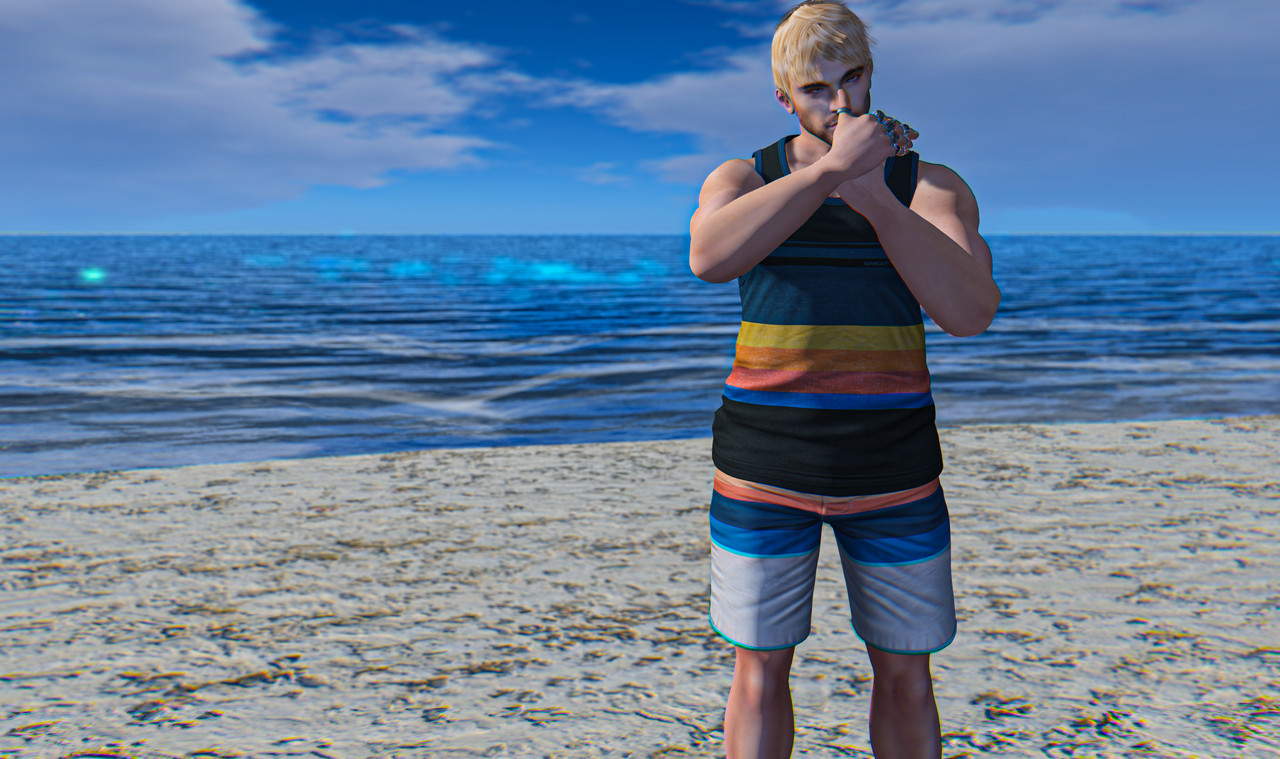 Later today begins a brand new round of Pose Fair. I made mention of it in two of my previous posts to not only get myself even more hyped up about it but also get anyone who checks out this blog out hyped as well. When I did the "A Day Without Poses" post it truly made me realize how fortunate we are to have creators and events like this to help make our photos more meaningful. We'd be stiff as boards and there would be no emotion or feeling that could be attached to them.
Summer is coming to a close soon so I wanted to make sure that I got at least one more beach shot if I could manage it and found the perfect clothing to make it all work. Lapointe & Bastchild has the "Jett" Tank and Board Shorts at the recently opened September round of TMD. There are a lots of combinations and it took me a while to find the right combination but I like how everything turned out.
Photo taken @ Burrow Co.
POSE: Boo'd Up – Male Pack @ Pose Fair ✦ NEW
HAIR: Modulus – Potter Hair
HEAD: CATWA – Stanley 4.5
SKIN: Session Skins – Cooper (Tone 02 / BOM)
TANKTOP: Lapointe & Bastchild – Jett Tank @ TMD ✦ NEW
SHORTS: Lapointe & Bastchild – Jett Board Shorts @ TMD ✦ NEW