Your feet are going to be on the ground
Your head is there to move you around
If wishes were trees, the trees would be falling
Listen to reason, season is calling

R.E.M., ♫Stand♫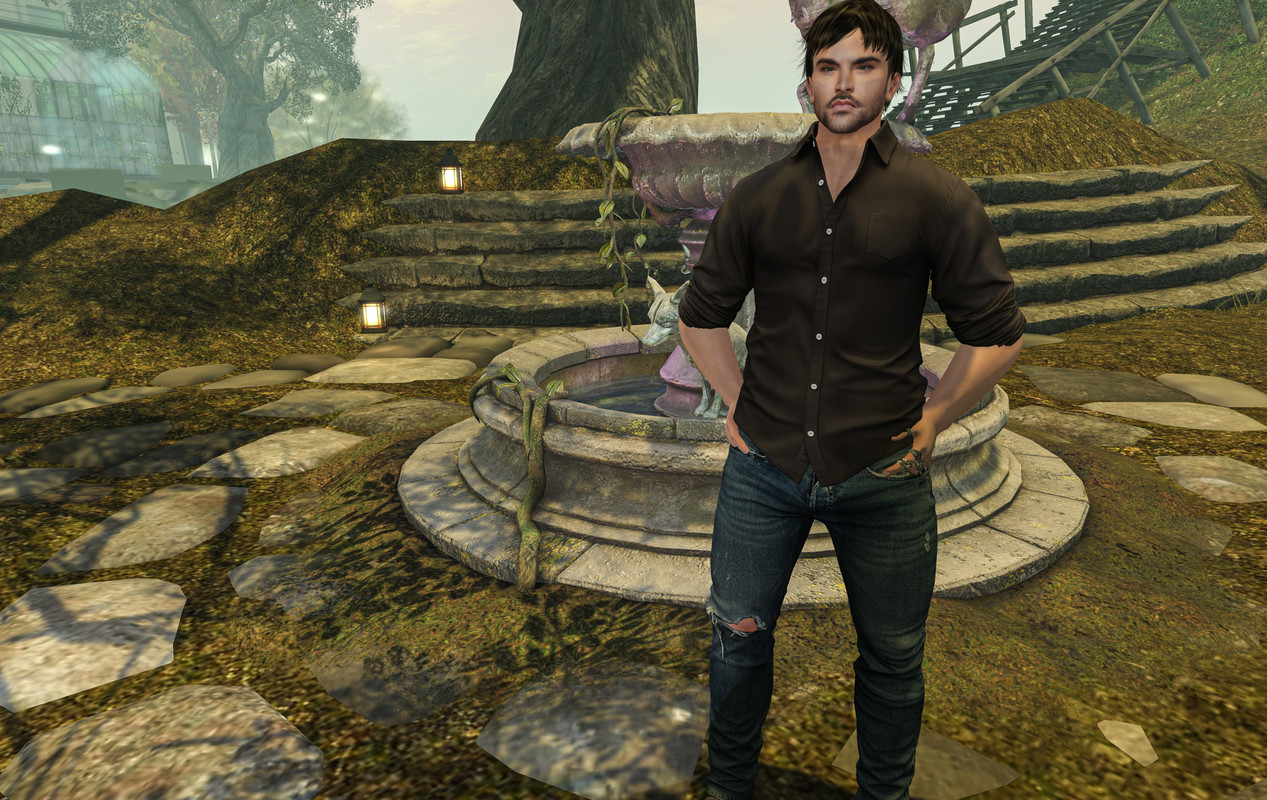 The September Round of Pose Fair is fast approaching and one of the things that they've encouraged us to do is a challenge where we take a photo without the use of a pose and relied on just background and clothing. I can already tell you that without the use of poses or animation overriders, the grid would be an awfully boring place with everyone wandering around aimlessly like robots. So my advice to you is if you happen to run into a pose creator take the time to offer them some kind words and possibly even thank them for what they do.
Without them we'd all just kind of look like goofs. As you can see with my secondary shot below, there's a lot more going on then because of the appearance of movement. So here's to you pose creators and animators, you sincerely have my adoration!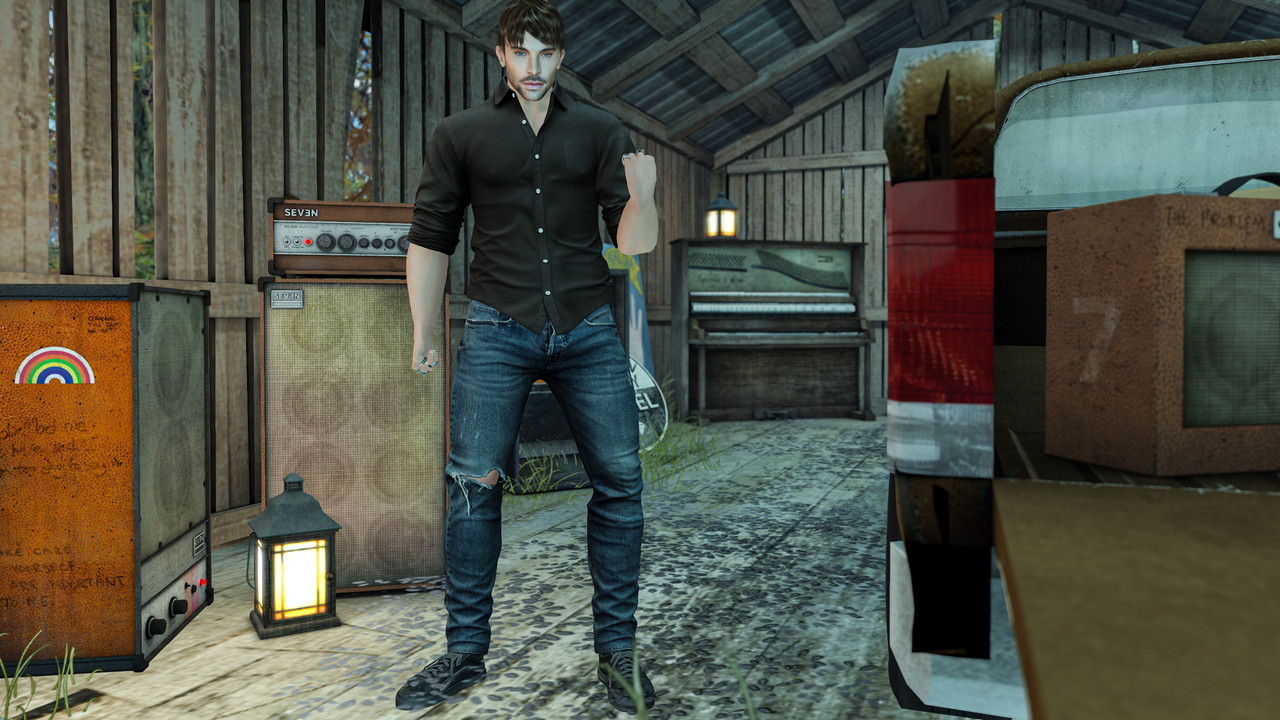 #ADayWithoutAPose
Photos taken @ Burrow Co.
POSE: Candy Crunchers – Steve @ Pose Fair ✦ NEW
HAIR: Modulus – Potter Hair
HEAD: CATWA – Stanley 4.5
SKIN: Session Skins – Cooper (Tone 02 / BOM)
SHIRT: COLD-ASH – Taylor Shirt
JEANS: COLD-ASH – Holloway Ripped Jeans