In a world full of hate, be a light
When you do somebody wrong, make it right
Don't hide in the dark, you were born to shine
In a world full of hate, be a light
Thomas Rhett, ♫Be A Light♫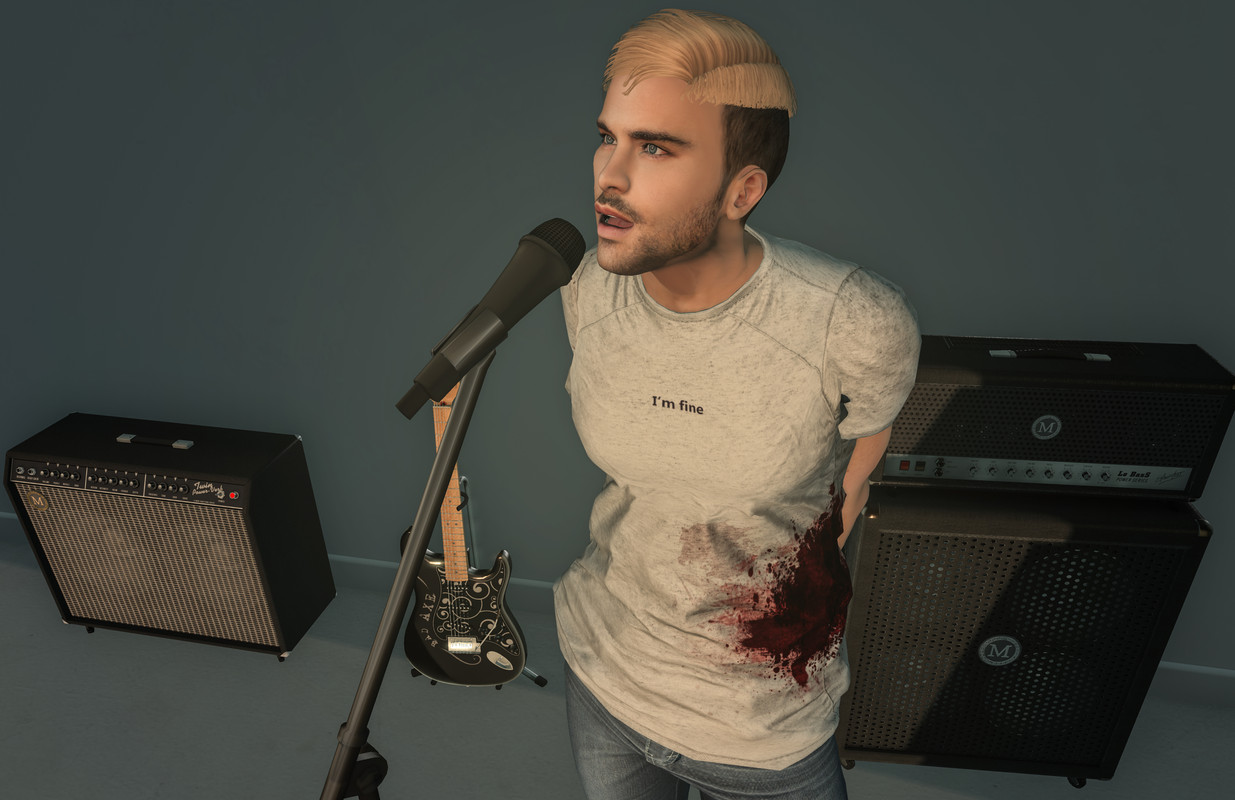 The past 6 months have been pretty crazy to say the least. The world has been going through a lot and I'm fairly certain that no one needs a recap. I haven't been as creative as I once was and that's just kind of the road that I'm on right now when it comes to blogging and creating art in Second Life. Now and again I'll hear a song that I want to share and create a picture with and this post is a great example of that. Thomas Rhett's "Be A Light" is a prime example of something good in this world that we all need right now. As always I embed the video for the songs I choose in my posts so if you'd kindly check it out when you get to that part of the blog or even skip to it right way, that would be something I sincerely appreciate.
The way I lay out my blogs now is a lot different then how I used to do them. I think for time and just wanting to get things out quicker that the way I have been doing them suits me just fine. I am still happy to be a part of some great blogger teams and I try to do them proud as I work to get back to a better routine where my head sparks more creativity. They've been awesome to me and I thank them for that more than words can even express.
One of the latest releases from lock&tuft is the "Rhett" hair and the name alone is what inspired me to use the song that I chose as the theme for this blog entry. Not just because it is a good song (which it is in my estimation). The hair has 32 colors to choose from and also includes a Bakes On Mesh hairbase to go along with it. It has been created with LeLUTKA Evo head owners in mind but I managed to make it work with the CATWA Stanley head so it should work with most heads with some slight adjustments.
Session Skins latest male release "Cooper" is in their brand new store for all of you guys to try. Intended for use with the CATWA Stanley head (may work well with other CATWA heads but that would be require some experimentation). The package comes with appliers for the skin as well as Bakes On Mesh head layers in several options. The options are Brow, Hair, Hair No Brow and No Brow. I'm wearing Tone 02 but it is also available in Tone 03 as well if you prefer a little darker (tanned) skin.
In a race that you can't win, slow it down
Yeah, you only get one go around
'Cause the finish line is six feet in the ground
In a race you can't win, just slow it down
POSE: Chat Noir – Pose 1002 (3b)
HAIR: lock&tuft – Rhett
HEAD: CATWA – Stanley 4.5
SKIN: Session Skins – Cooper (Tone 02 / BOM)
SHIRT: TONKTASTIC / HERMONY – Cotton Tee