Maybe
A 100 bad days made
A 100 good stories
A 100 good stories make me
Interesting at parties

AJR, ♫100 Bad Days♫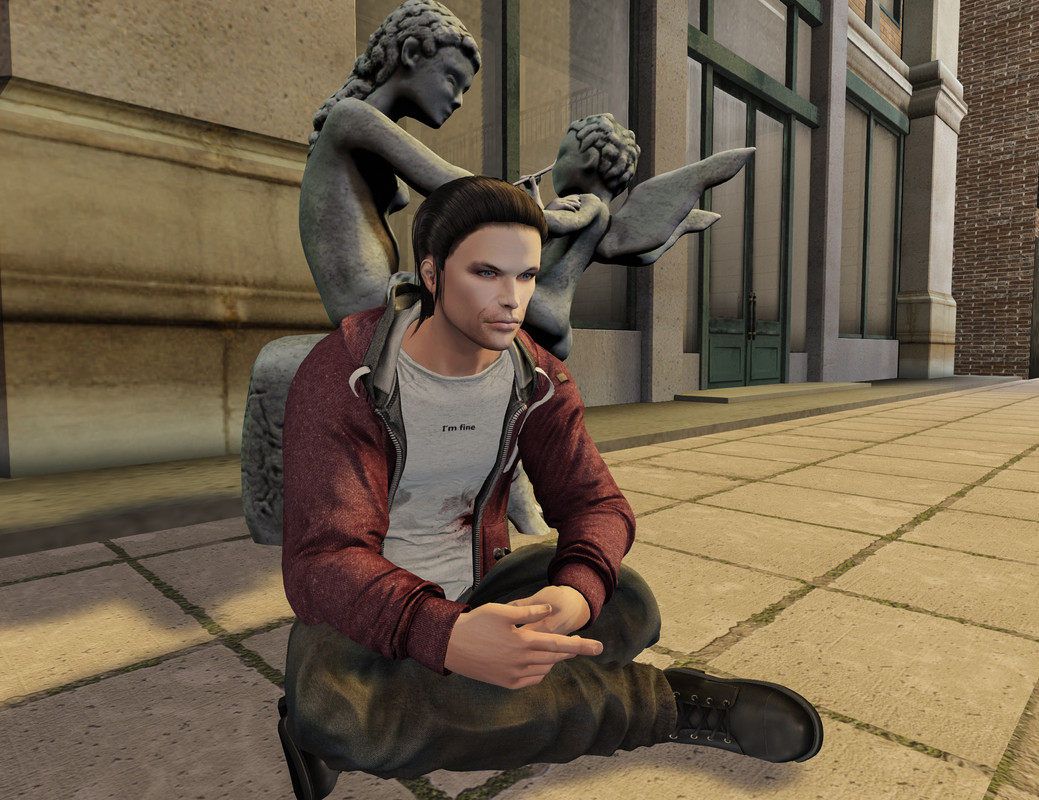 Even after Pose Fair and Skin Fair end (there are only a few days left for each through the end of today) I will still have a lot of material to work with for posts in the foreseeable future. There's just so much to dive into that it can easily make your head spin. Looking from the viewpoint of a consumer going to these two particular events (or any events really) it makes me think of the gif (or meme) where Fry has a handful of cash and the caption says "Shut up and take my money!" That's what comes to mind because there are so many wonderful things to explore not just for the bloggers or Second Life photographers but also just every day things (such as building a new look for your avatar).
Boo'd Up has several different pose offerings for Pose Fair but I took a liking to the Aesthete pose pack. It contains five different bento static poses (which this cross-legged one is by far my favorite). Inside the pack there is also single poseballs for each pose if you choose not to use it in your own stand or you have rezz rights to the location you are taking photos at.
I've been wearing a lot of short hair styles in pictures lately so I thought it might be time to switch it up. Lock&Tuft released the "Ackerman" hair a while back but I finally found a way to put it to use in a look. This style also comes with a hat (the name of the type escapes me as I'm writing this) which you can wear as part of the hair or solo without the hair if desired. There is a HUD to accompany the hat with 6 different texture styles and the HUD for the hair itself boasts 66 different colors (from solids to hombres).
For my skin I am wearing the Richard skin from Lure. It's made for CATWA brand heads and is suggested to be worn with Victor for the best look. Bakes On Mesh layers as well as an applier HUD are the ways you can wear this but keep in mind that the body appliers/BOM layers are sold separately. When I first put this on I felt like the face reminded me of someone. Perhaps a video game character at first but then I started to think about it more and thought it reminded me more of the vocalist from Shinedown, Brent Smith. The face has very distinguishing features and has a more mature look which those who are fans of this type will really clamor for it.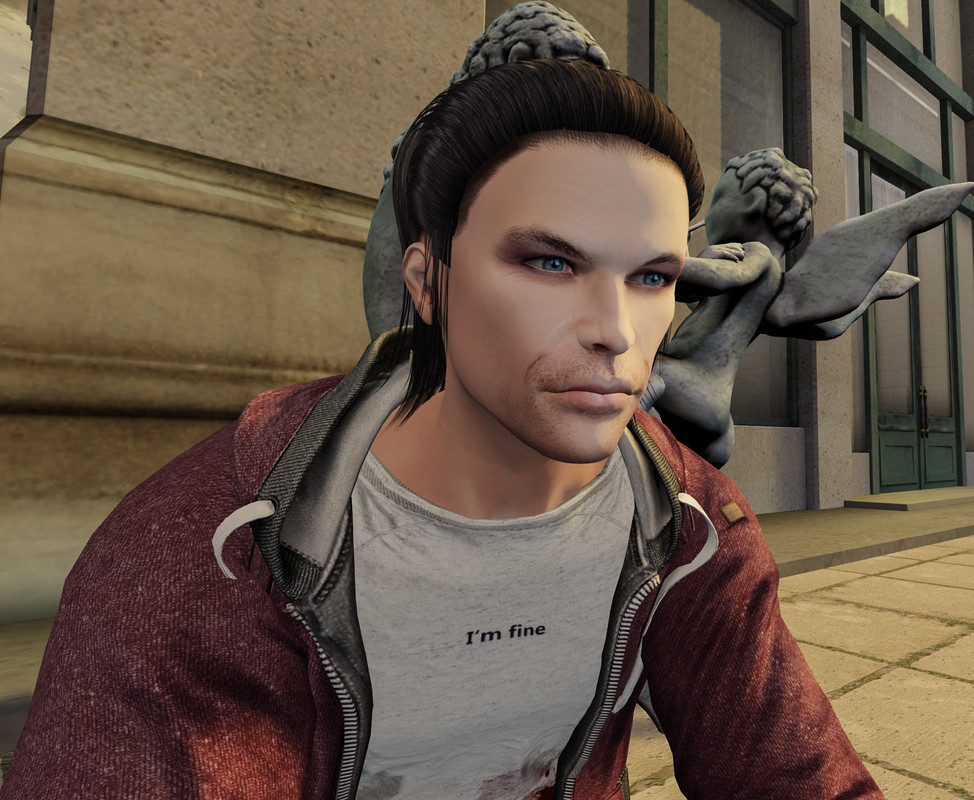 It also felt appropriate that I used the Vice X #Adored Sleep Depo Shadows. They give a great example of a tired look which seems fitting for the look of the skin that I have on too. This set of 9 color variants (in two styles) are Bakes On Mesh layers only and optimized for CATWA branded heads. It's possible that they may work with other BOM capable heads but I haven't tried them so it would be something to try at your own risk.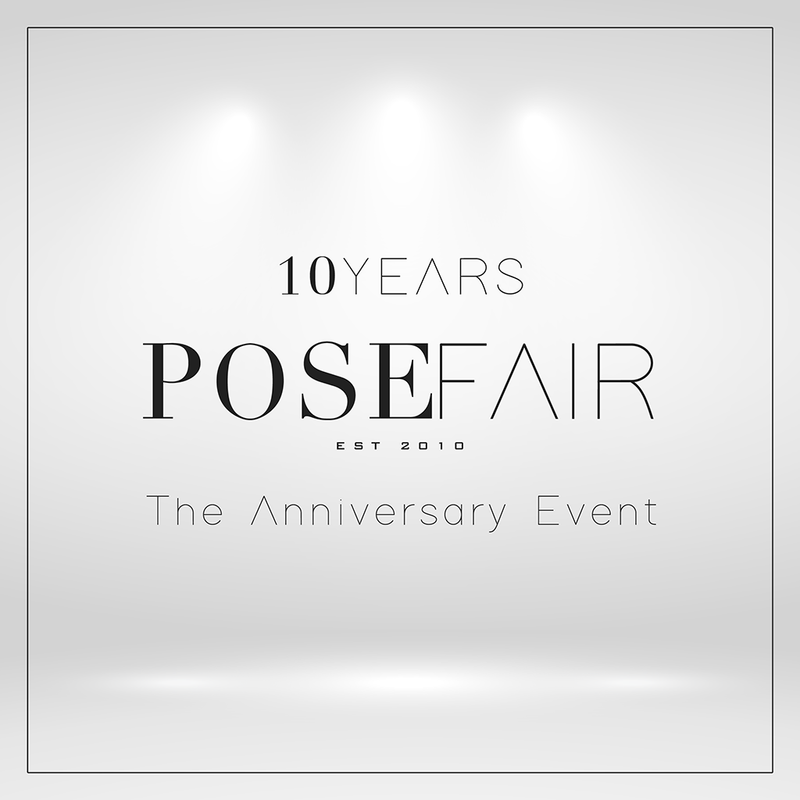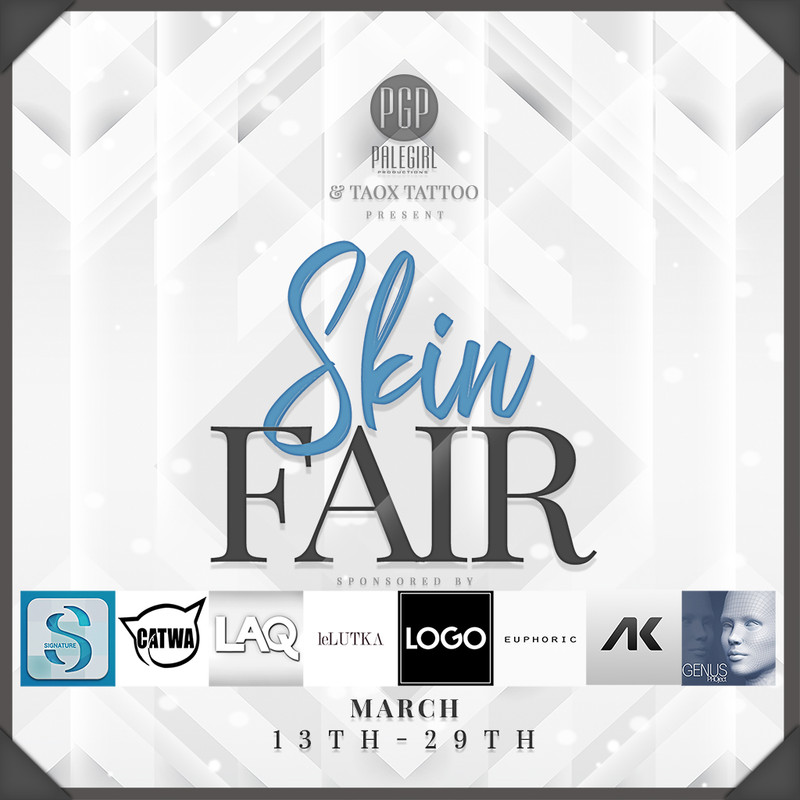 When all is going wrong
And you're scared as hell
Watcha gonna do
Who you gonna tell
Photo taken @ The Dirty Grind
POSE: Boo'd Up – Aesthete @ Pose Fair ✦ NEW
HAIR: lock&tuft – Ackerman
HEAD: CATWA – Victor 4.5
SKIN: Lure – Richard (Ash) @ Skin Fair ✦ NEW
EYE CIRCLES: Vice X #Adored – Sleep Depo Shadows – Plain – Purple/Dark @ Skin Fair ✦ NEW
BODY: Signature – Gianni v5.0
HOODIE: Hermony / TonkTastic – Hoodie
JEANS: Deadwool – Kojima Jeans
BOOTS: Cold-Ash – Woodcreek Boots