Oh, baby, you're a haunted house
Better find another superstition
We're gonna stay in love somehow
'Cause, baby, you're a haunted house now

Gerard Way, ♫Baby You're A Haunted House♫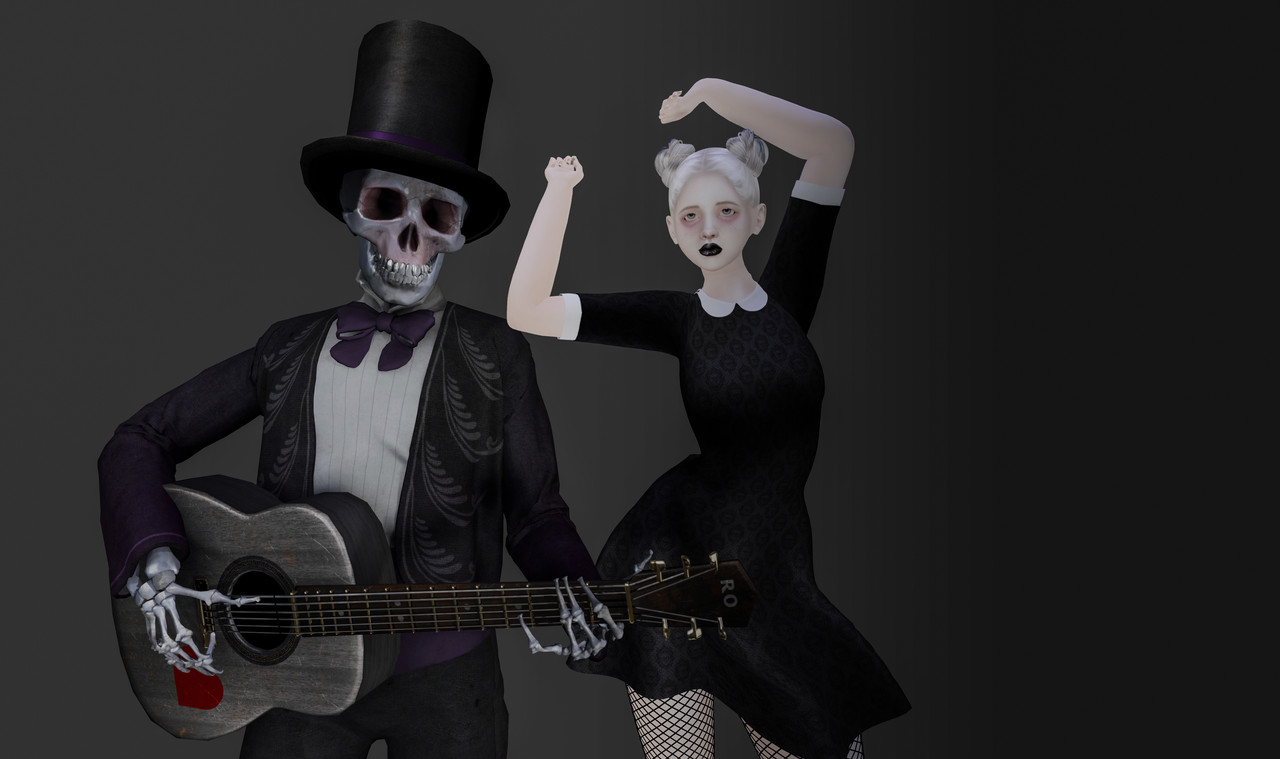 We're in the last weekend (two days and counting) of Skin Fair. There are a lot of fun skins, shapes, make-ups and accessories still waiting for you if you haven't made your run yet. Now is the chance as the crowds should be pretty quiet today yet but tomorrow it may be busy as it is the last day of being open and there will be a race to the finish to get those last minute makeover items.
After some thought I wanted to make mention that the pose I used in this photo shoot is by Image Essentials. Recently the store that I was once a proud blogger for closed it's doors for good. It was a sad moment learning about it but I understand the reasons behind why it was done and I have nothing but love and respect for Kay Weston. I also wanted to say thank you to her for being one of the first few brands to have faith in me when not a lot of brands were picking me up. You gave me a lot of reason to keep striving and wanting to create better images and you will forever have my gratitude.
So thank you very much from deep down. I wish you the nothing but the best for the future.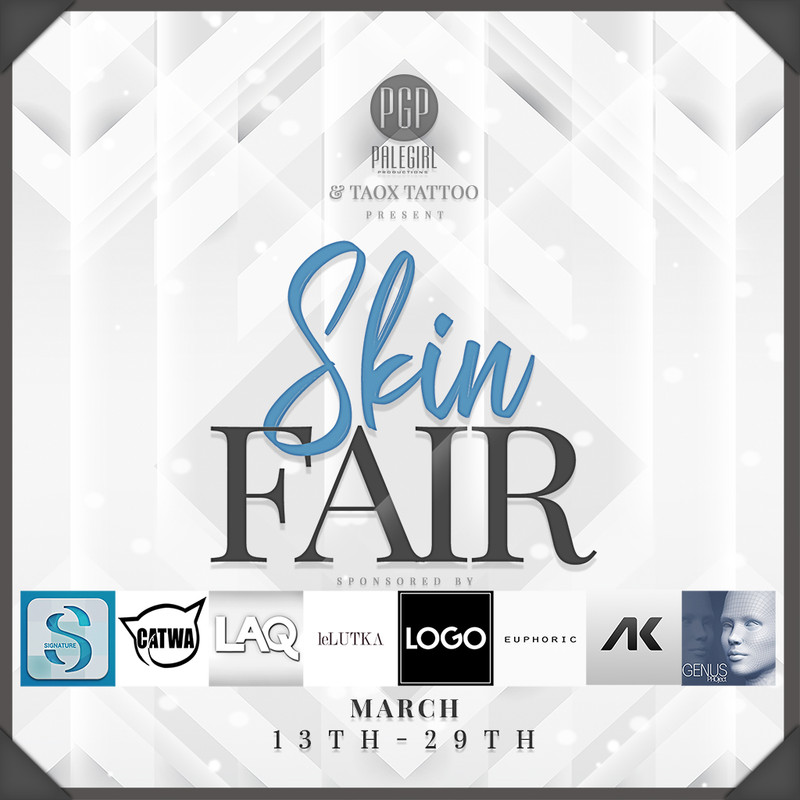 And your heart will stay forever
When your last remains are few
In the dark we dance together
And I'd like to be waiting with you
SKELETON: Remarkble Oblivion – Dead Astaire / RARE ✦ Gacha
POSE: Image Essentials – Get Down ✦ Store Closed
HAIR: Tableau Vivant – Add-Ons Collection (Pigtail Buns)
HEAD: Genus Project – Baby Face W001
SKIN: Little Devil – Jade (Pale) @ Skin Fair ✦ NEW
LIPS: La Malvada Mujer – Atropo Lips @ Skin Fair ✦ NEW
BODY: Maitreya – Lara v5.0
DRESS: Friday – Wednesday Dress