Baby be the class clown
I'll be the beauty queen in tears
It's a new art form showing people how little we care
We're so happy, even when we're smilin' out of fear
Let's go down to the tennis court, and talk it up like yeah

Lorde, ♫Tennis Court♫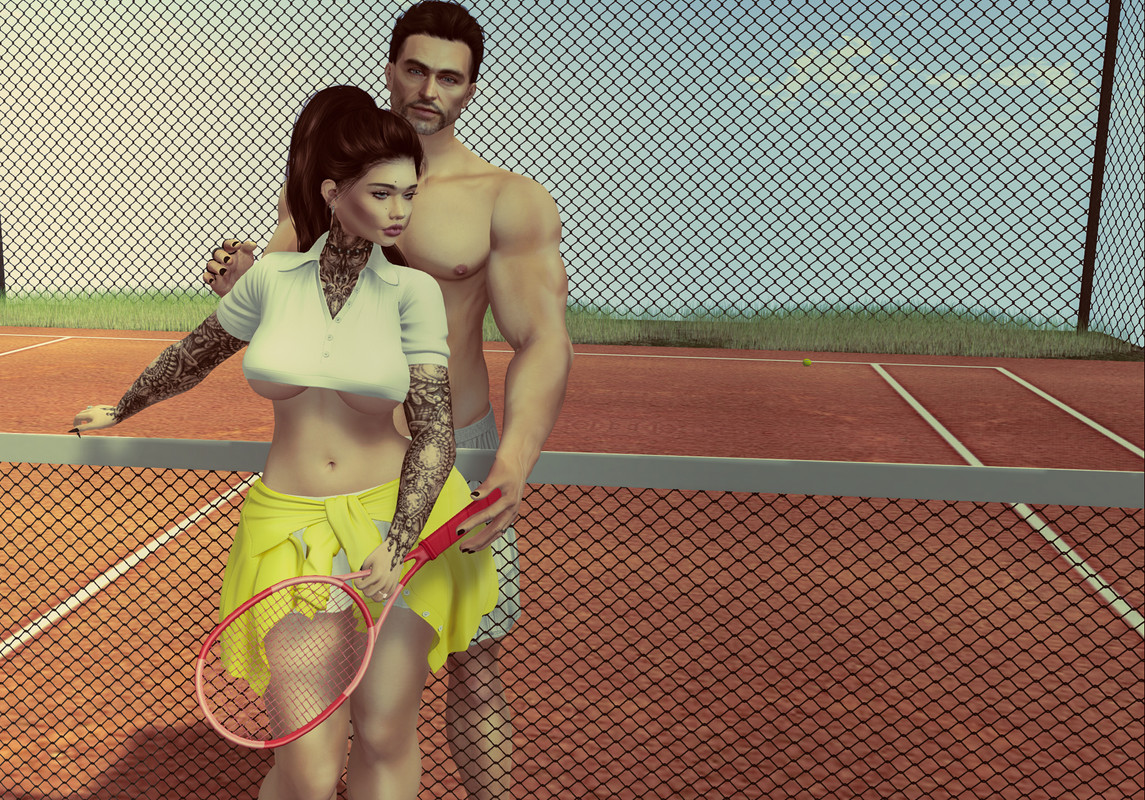 For a time (probably in my teens) I had this thing for Tennis. It was like this fascination I had with it even though it can be really boring for some people to watch. It was something that at least inspired me to get out and get fresh air and get exercise even when I wasn't completely good at it. I would watch all the Grand Slam events on television and cheer for my favorites like Andre Agassi and jeer my least favorites like Pete Sampras. It was all in part to the influence my brother had on me and the things he liked were kind of an impression on me.
I find it really funny in a way that many years later I am like super excited to see well made tennis poses. OsTentatoN has three tennis themed sets out right now at the Pose Fair that I think for photographers and bloggers will really enjoy creating fun looks and be reminded that warm weather (at least for us in the US) is coming soon.
TennisCouple is a set of poses 4 can be purchased as single packs but there is an advantage of getting the FatPack because it includes one extra pose that you cannot get unless you do. Each set comes with a supplied mesh racket for both men and women (except in the pose I'm using which only the female one is needed). The great thing about it is that it comes with it's own court backdrop (which is a clay court). It's really well done and the textures on it are details but if I could have made one suggestion is that the court could have had a texture changer for those who prefer grass or hard courts as well. Clay was never my favorite to watch but it was amusing to see the tennis players white uniforms get destroyed with the orange of the clay that seemed to always get on them.
This set is available right now exclusively at Pose Fairs 10th Anniversary Round and it runs through the end of the month. Take a look at this pack and some of the other fun works by OsTentatioN while you are there!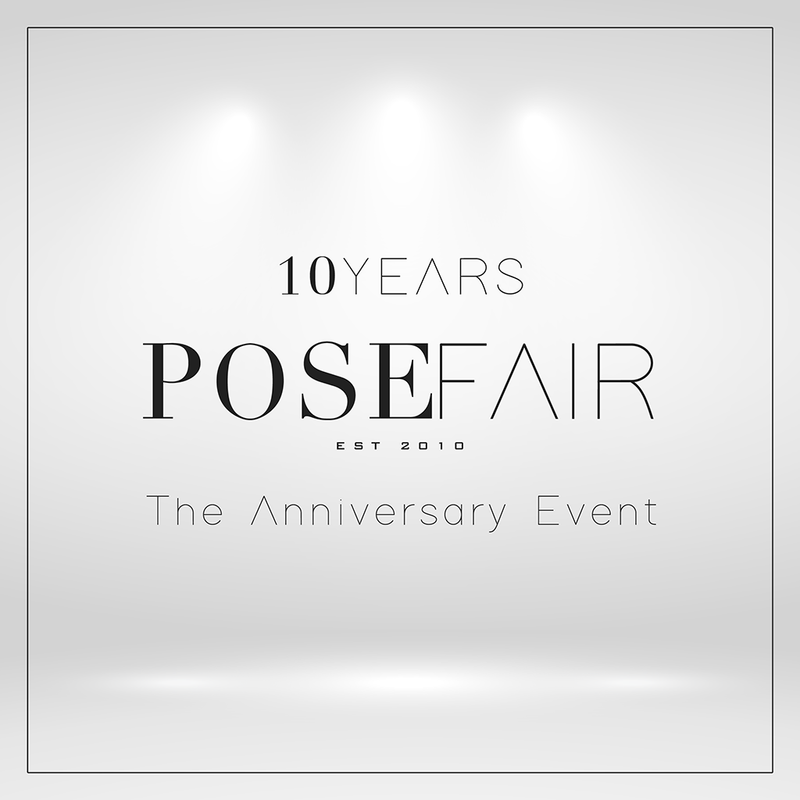 Tennis belongs to the individualistic past – a hero, or at most a pair of friends or lovers, against the world.
Jaques Barzun
POSE: OsTentatioN – TennisCouple @ Pose Fair ✦ NEW
Look 1 (Him)
HAIR: Stealthic – Atlas
HEAD: CATWA – Victor
SKIN: Stray Dog – Joaquin (Tone 03)
BEARD: Mister Razzor – Negan
BODY: Signature – Gianni v5.0
SHORTS: RIOT – Andrew Shorts (White)
Look 2 (Her)
HAIR: TRUTH – Destiny
HEAD: Genus Project – Baby Face
FACE: LePunk – Hayley
MAKEUP: WarPaint – IWokeUpLikeThis2
MAKEUP2: WarPaint – Naked Lips
BODY: Belleza – Freya
TOP: Evie – ActiveBabe Polo Crop Top
SKIRT: Evie – ActiveBabe Jacket & Skirt