Don't leave here with hope
Don't leave here alone
Don't be like you were
Don't be like you are now

The Dangerous Summer, ♫Where Were You When The Sky Opened Up♫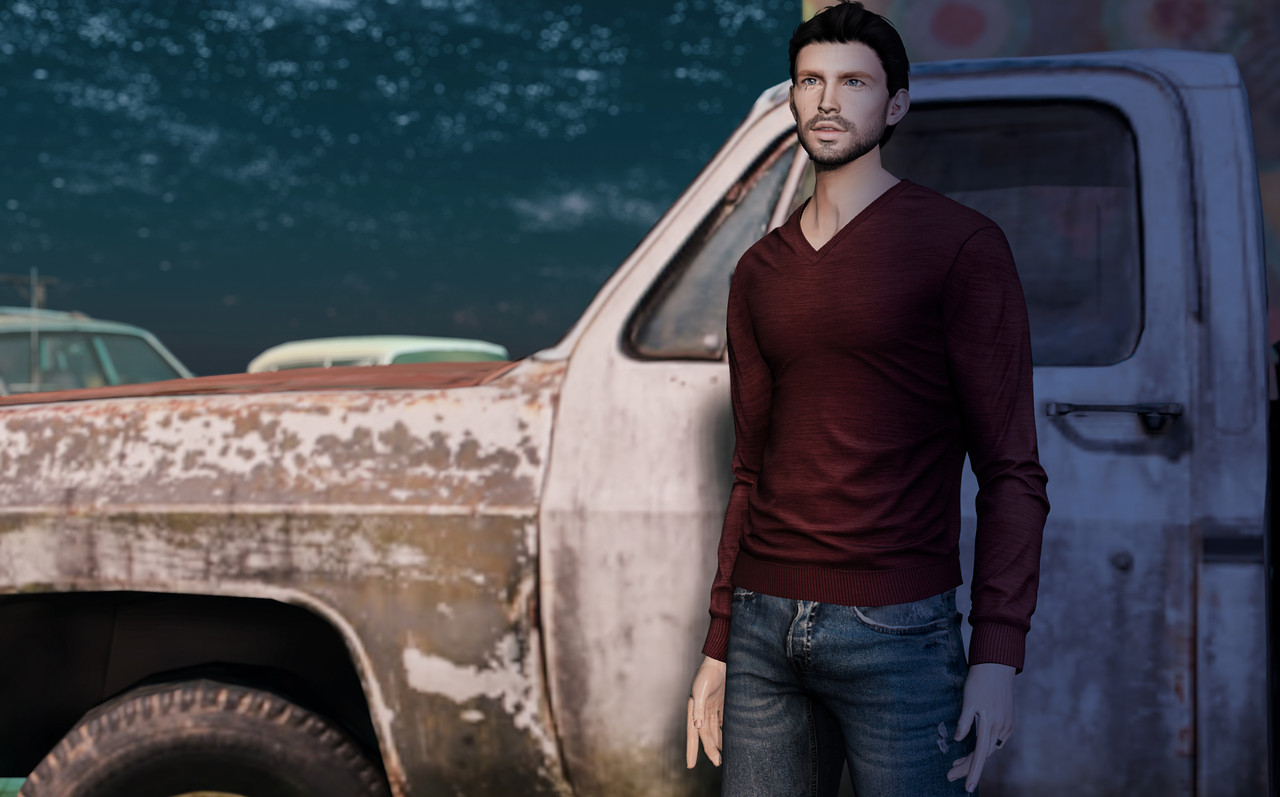 Skin Fair 2020 is now officially open and is brought to us all by Pale Girl Productions and Taox Tattoo. Sponsors for the event include such stores as: Signature Body, CATWA, LeLUTKA, LOGO, Akeruka and Genus Project. It boasts the best in all things bento heads, body shapes, makeup and accessories, tattoos but most importantly SKINS! I am going to be bringing a lot of diverse poses from this event for the next two weeks so I hope that all of you enjoy this ride with me and that after visiting you are inspired to take a trip to shop.
There are two sims packed full of goods that you can choose from that house some of the best stores on the grid. You will find names like Stray Dog, Clef de Peau, The Skinnery, Deetalez and many more. If you are feeling like your avatar needs a little tweak or a major overhaul this is the place to fill that need.
One of the most sought after items at the event are the new LeLUTKA heads (Skyler and Lake) and today I'm featuring the Skyler head with its base skin which works with the body appliers from Clef de Peau. The new "Evolution" heads have been designed to be used mainly as a Bakes On Mesh product but keep in mind you can still use appliers (so there's no freaking out involved). Unlike previous incarnations of LeLUTKA heads these new versions have materials add on layers that help your avatar look younger or older or even have tear stained or rain covered faces. There are a lot of animations right out of the gate on the HUD and different ways to manipulate expressions. I think that it is one of the most innovative setups that I have seen out of a head and it's possible to say that for the male version of me this handsome devil will be sticking around as my more permanent look for the foreseeable future.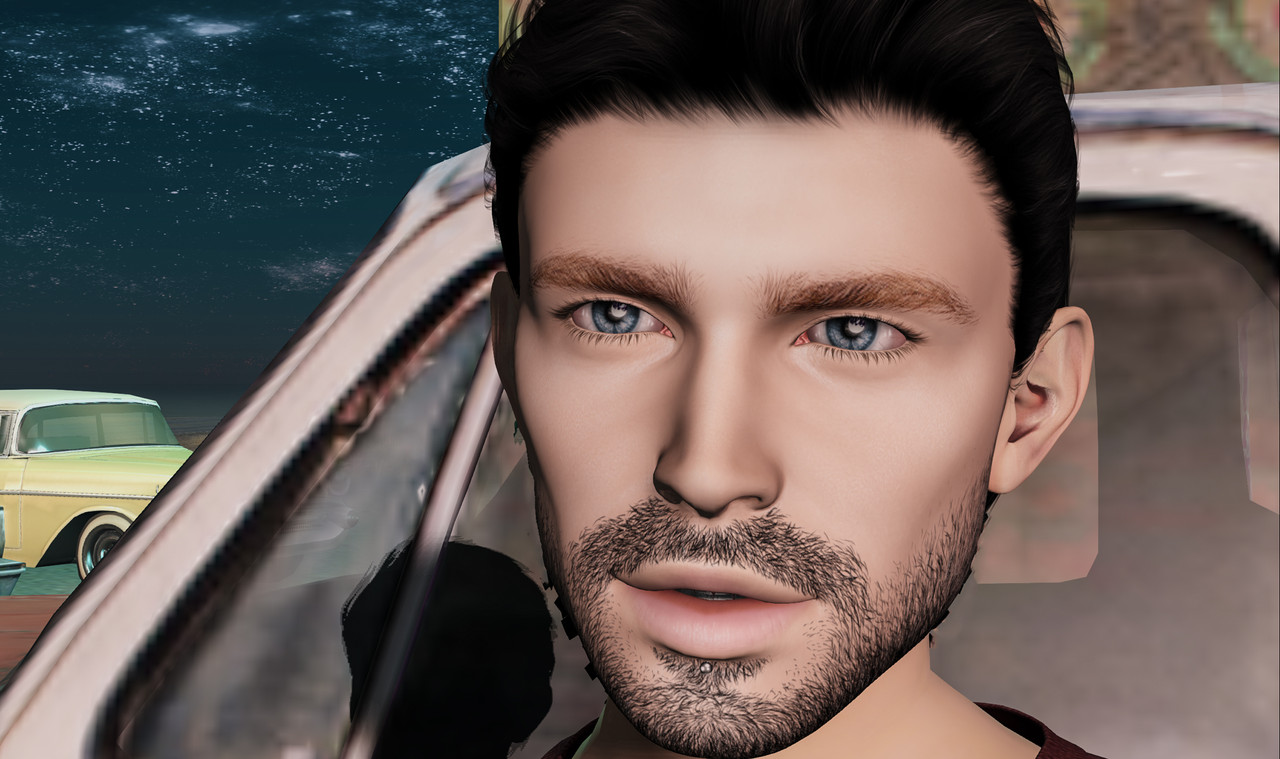 Also available now is the EY19B Full Moon Eyes pack for the Ultimate Eyes by GA.EG. This 9 color iris pack is materials enabled and once you install it into the Ultimate Eyes HUD you can choose whether or not they animate. It's a really cool thing if you've never experienced this product. Eyes tend to be hard to capture in main shots so I've made sure to give you a good look at them and also a closer look at the Skyler head as well.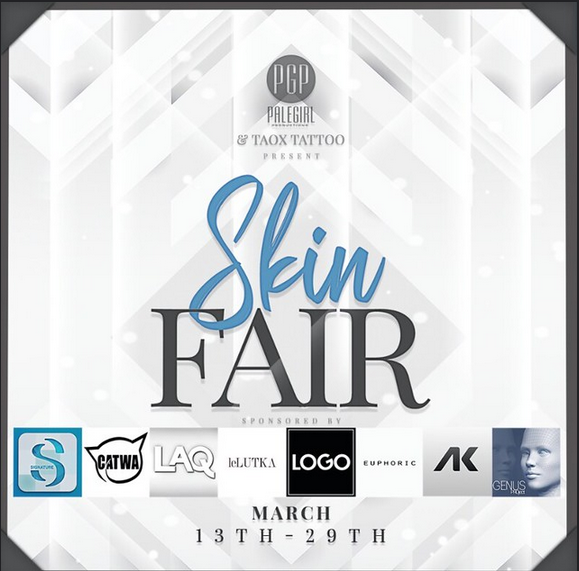 Let's also not forget that Pose Fair is still going strong in it's first full week of being open. The pose back I'm using is also a breathing animation one by SINCHI called "Norman". The thing I find with breathing poses is that they are very subtle and without really being able to take a gif or video it is hard to show. Though it is pretty easy go imagine that it looks a lot like simulated breathing. Inside the pack there are 4 different poses to use and are usable in tons of different pose situations so don't let the fact they have breathing animations deter you. You can also plop them into an AO as well for those non spastic stands.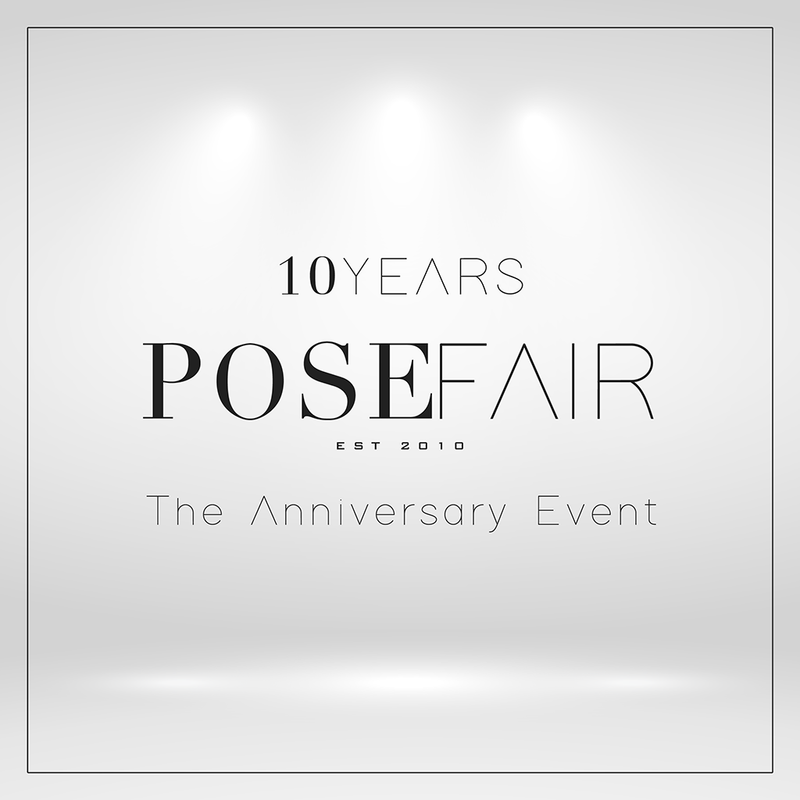 Before I wrap this all up, I want to leave for you the location of both the North and South sims of Skin Fair along with a map to help guide you to find the stores that you want to shop quickly without having to wander around aimlessly in such a big space. It's easy to get lost as I did a quick walk through and didn't use the map and I was turned around pretty quickly. This tells you not to be like me! Have fun and if you don't get in right on the first or second day just keep trying because it's always the busiest when it first opens.
Where were you when the sky opened up?
Is that when we died?
Is that when we learned to survive?
Watch me as I cut through my relationships
I hold onto love
Then I leave on my own again
POSE: SINCHI – Norman Breathing Pack @ Pose Fair ✦ NEW
HAIR: Stealthic – Atlas
HEAD: LeLutka – Skyler @ Skin Fair ✦ NEW
EYES: GA.EG – EY19B Full Moon Pack @ Skin Fair ✦ NEW
BODY: Signature – Gianni v5.0
SWEATER: Cold-Ash – Finch V-Neck Sweater
JEANS: Cold-Ash – Holloway Ripped Jeans