To let it get me involved in that he said/she said crowd
I know that ain't nobody perfect, I give props to those who deserve it
And believe me y'all, he's worth it
So here's to the future cuz we got through the past
I finally found somebody that can make me laugh

Whatta Man, ♫Salt n Pepa♫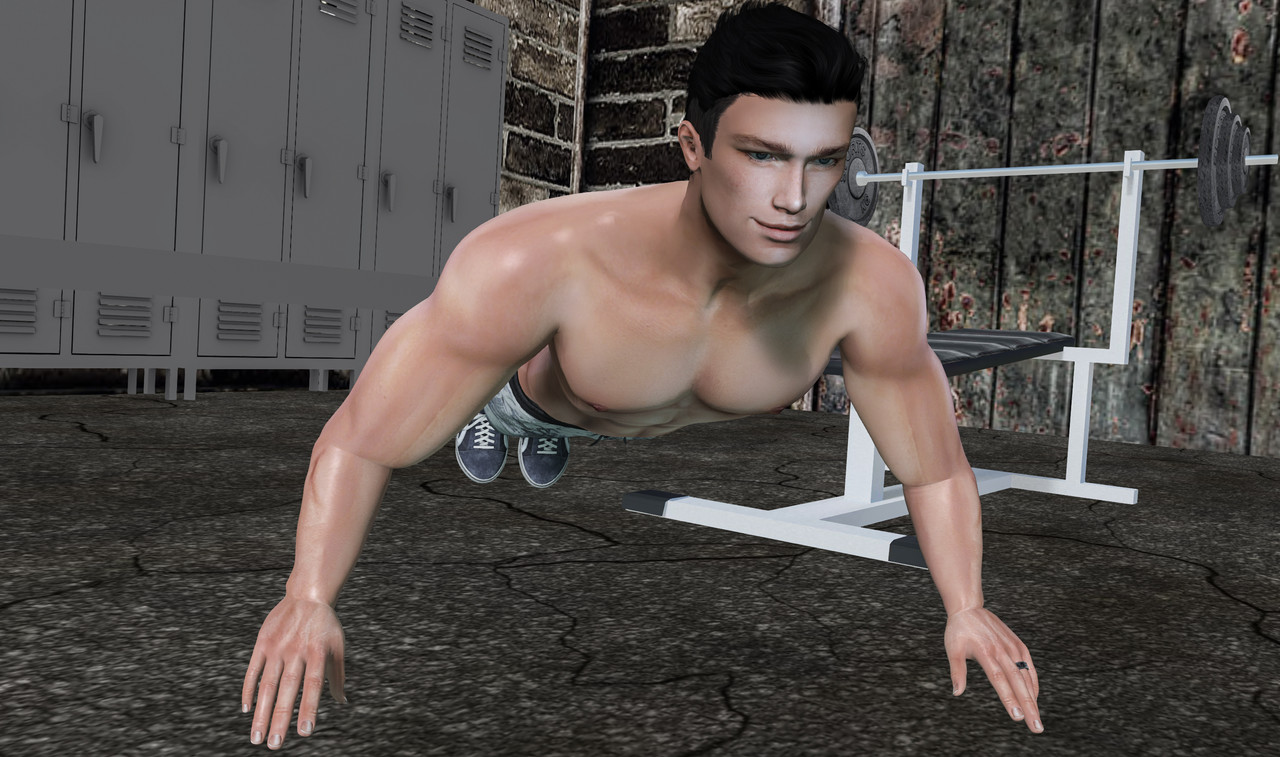 Brace yourselves because this entry is packed with a lot of information that I think is worthy of being read. I'll try to keep everything short and sweet so that I don't bore anyone but if the need to jump down to the credits is where you're heading friendly reader then I'm glad you came to visit anyway. The Pose Fair is now underway and I've been enjoying trying to pick and choose the sets I want to work with (it's not as easy as it seems). At the end of this week, the Skin Fair begins which will keep me pretty busy but these are the challenges I have fun with. As long as I feel in my mind I can do it then the sky is the limit for me.
To be able to show off the upcoming skin release by Birth (which I'll get to here in momentarily) I thought that it would be best to go with a pose set that depicts working out. SVP's "Strong" pose pack is just right with 6 different poses that very from push-ups to sit-ups and everything in between. Needless to say, it makes my pixels look super toned and sharp.
Birth will be releasing their "Evan" skin this coming Friday when the Skin Fair opens. It will have both CATWA head appliers as well as Bakes On Mesh versions as well in 9 different tones. Of course, as I have done with previous years of Skin Fair I am including a skin tone key to show you all of the tones available for this (body appliers are sold separately of course). Included for the BOM crowd are several tintable beards, eyebrows, and hairbases (Black, Blonde, Brown, Red and White/Tintable) on tattoo layers.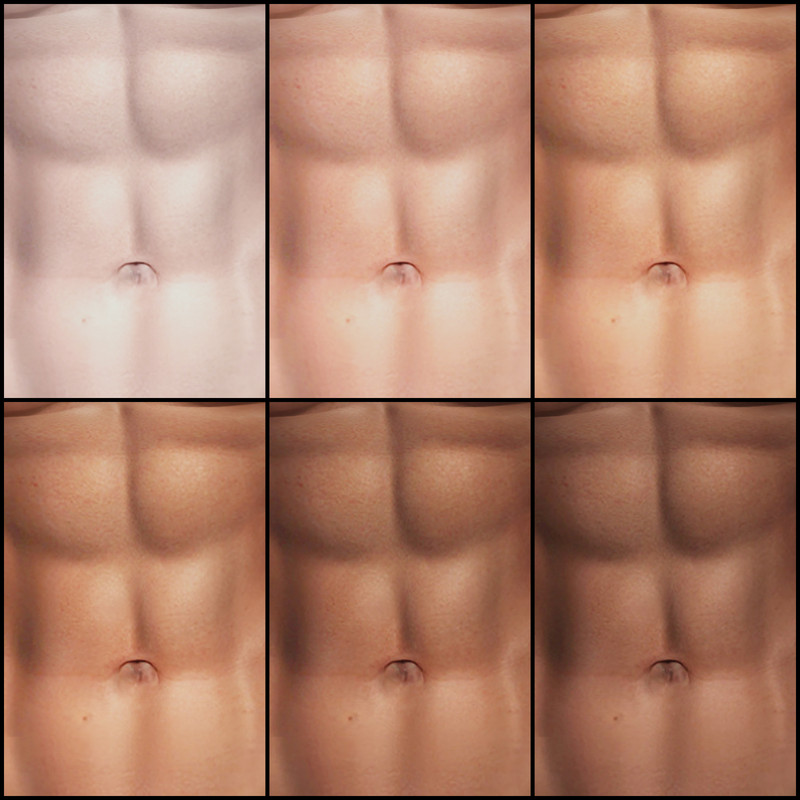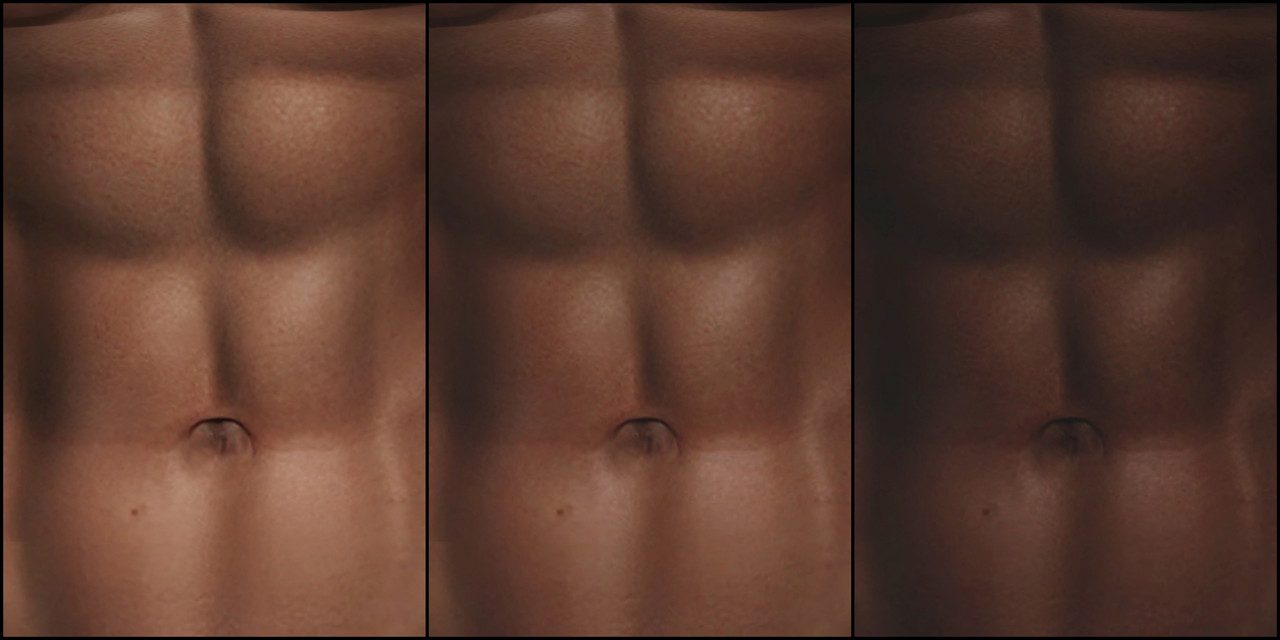 I would also be crazy not to mention that Signature is holding a giveaway at Skin Fair. Crazy right? 100 body packs will be given out at the event (50 Alice and 50 Geralt) to lucky winners who touch the Signature Kiosk on one of the Skin Fair sims. It is only one entry per avatar so pick wisely because if you win you are only going to get just one of the bodies. If you've always wanted to try out one of these but haven't quite gotten there yet? Now it will be your chance to earn one free. I've been using Geralt for almost a week now and just like any mesh body, it has its pros and cons but I have managed to take some great pictures with it. I think I will keep going with it for the duration of the Fair and probably for a good while after just because I've used Gianni so much it deserves some rest.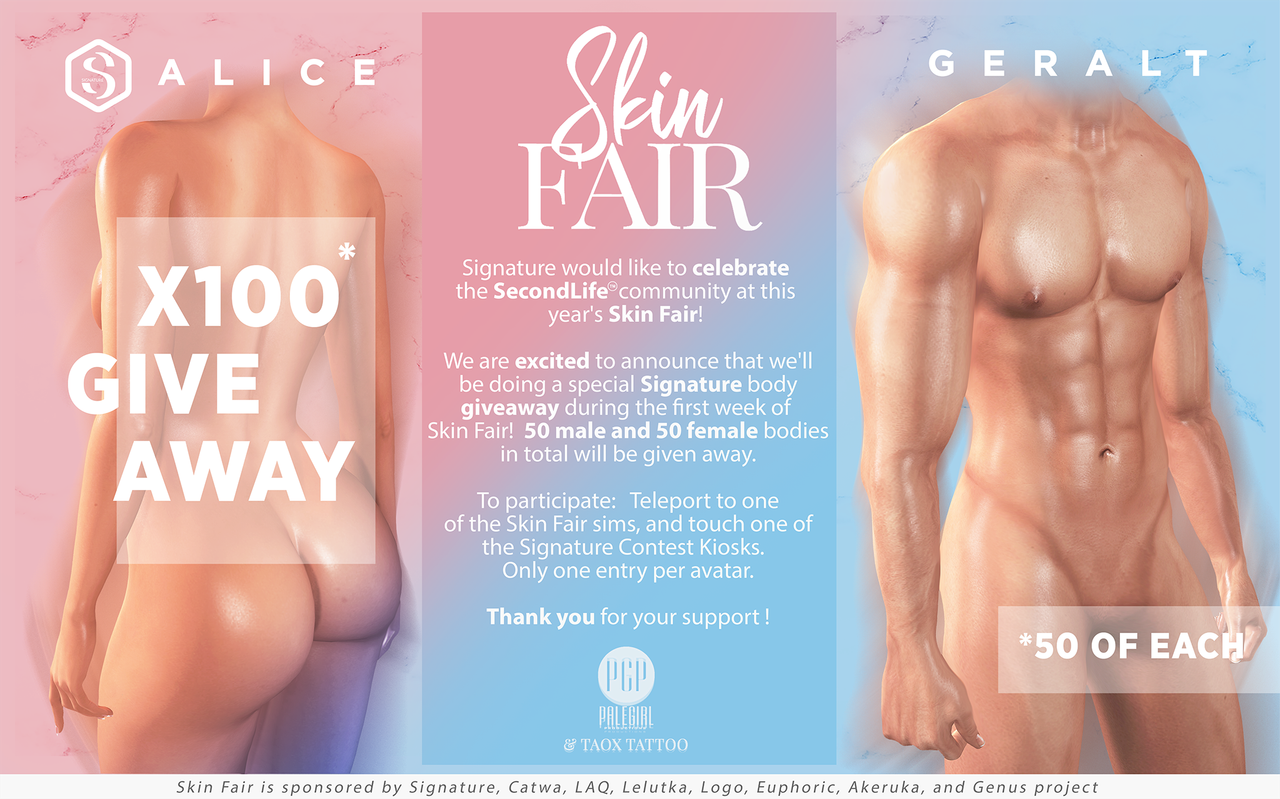 There is just so much excitement throughout March that it is going to be hard not to contain myself. Keep an eye out on the site as plenty more fun and exciting things are in store.
It is part of a good man to do great and noble deeds, though he risk everything.
Plutarch
BACKDROP: Come Soon Poses – The Gym 02
POSE: SVP – Strong Pose Pack @ Pose Fair ✦ NEW
HAIR: Stealthic – Atlas
HEAD: CATWA – Daniel
SKIN: Birth – Evan (Tone 2) @ Skin Fair ✦ NEW (Coming Soon)
BODY: Signature – Geralt v1.5
SHORTS: Kalback – Sweat Shorts M4 (Pattern 5)
SHOES: L&B Swear (Store/ MP) – Old School Low Tops