Chloe does the tables in the French Quarter
She's always been given
So I can't always make her laugh
But I'm proud to say
And I won't forget

Chloe Dancer / Crown Of Thorns, ♫Mother Love Bone♫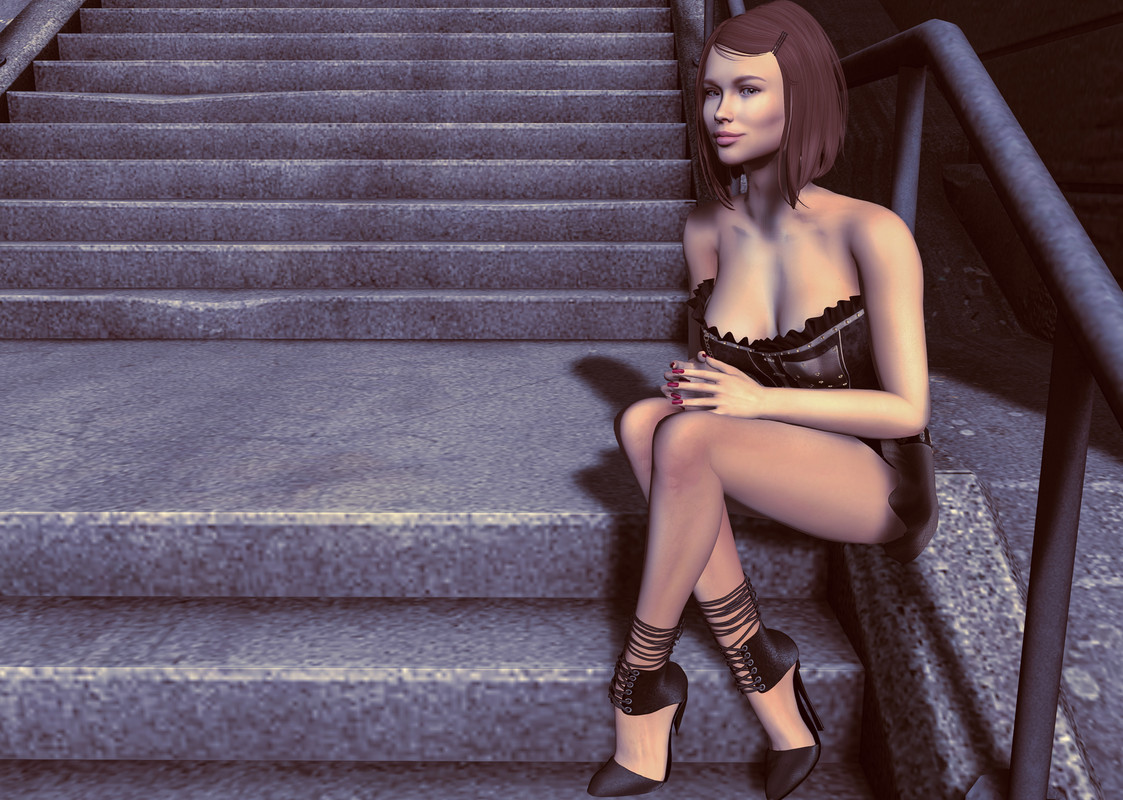 The official opening of the 10th Anniversary of Pose Fair is upon us. I cannot wait to see what comes in terms of creativity from the poses that I have at my disposal from this event but I'm excited. Given the fact that I have more to work with since I've been blogging female items as well, I feel that it gives me just that much more freedom. Less constriction based on how very little there is sometimes for men (though it is slowly changing but not quick enough for my liking).
I will start with my choice for the pose set I am using which comes from Diversion. This store/brand has been around for a few months from what I know and from what I have seen, it is a store that I want to use items from and now is the time to start. I picked the "Springtime Sadness" pack because it works for the shot I had in mind. Not only am I able to get the full seated pose in the frame but also have it be close enough to show off the skin I've chosen to wear.
"Springtime Sadness" has 6 different poses (including mirrors) and is available starting today.
Session Skins latest face that is out for ladies is named "Pearl" and as with most of the new skins, it is full-body Bakes On Mesh. It comes in tones 00b, 01, and 02 with skinny and chubby body types for variety and versatility. It also comes with a mole option via a tattoo layer and includes a brow and body shape. I like lighter tones as I feel they suit me best (probably in another life I was goth maybe?) I find that Session Skins put out some amazing and gorgeous faces for women so for anyone who hasn't found them then it is high time you get to know them and love them. You'll be glad you did.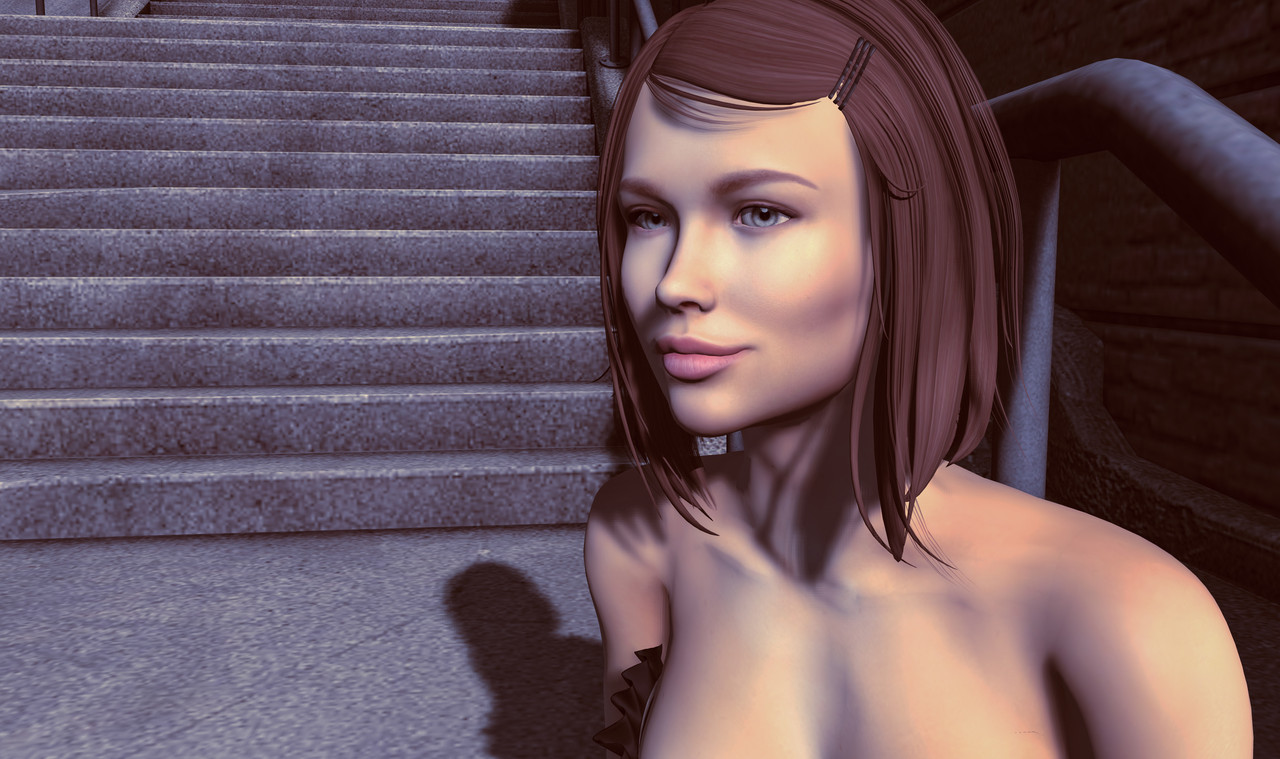 Also, I'm using the "Joker Stairs" backdrop from Minimal which is a depiction of one of the locations in New York from the movie. I tentatively had other plans for using this but I'm not sad that I did this photo session before those. I feel it turned out awesome and gives me more reason to use it and not have it be a one-off and sit in my inventory for ages because that would be a shame with how detailed it is.
Remember: the time you feel lonely is the time you most need to be by yourself. Life's cruelest irony.
Douglas Coupland
BACKDROP: Minimal – Joker Stairs Backdrop
POSE: Diversion – Springtime Sadness @ Pose Fair ✦ NEW
HAIR: Elikatira – Misha (Exclusives)
HEAD: Genus Project – Classic Face W001
SKIN: Session Skins (Store / MP) – Pearl Fullbody (Tone 00b)
BODY: Maitreya – Lara v5.0
DRESS: Wicca's Originals – Cecilia Dress