Burn out the day
Burn out the night
I can't see no reason to put up a fight
I'm living for giving the devil his due

Burnin' For You, ♫Blue Oyster Cult♫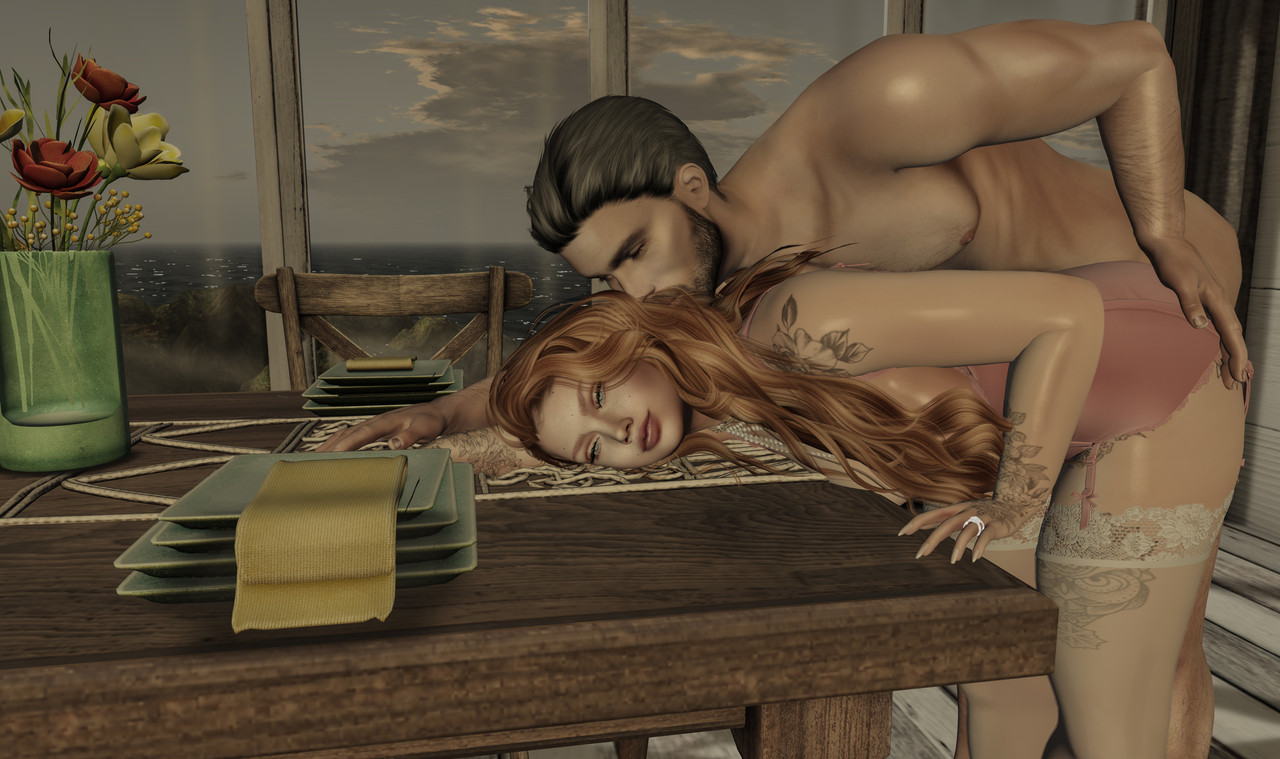 It's known as a fact that I like to do classy when it comes to my more edgier works. This blog entry falls under that category as I selected a pose that pushes the envelope while being tasteful. Mouni Poses submission "Own Me" for the 10th Anniversary of Pose Fair inspired me to grab my girl and find a way to potentially destroy our dining room (plates and silverware everywhere by the end). I like this pose and the others that Mouni will have available at the event which starts tomorrow if you were not already aware.
Get your wallets and cameras ready because, with all of the great things that I've seen in store for this event, there's no way that anyone can go there and leave empty-handed. Happy photo-taking everyone and enjoy your Friday!
To burn with desire and keep quiet about it is the greatest punishment we can bring on ourselves.
Federico Garcia Lorca
POSE: Mouni Poses – Own Me @ Pose Fair ✦ NEW (Coming Soon)
HAIR: Stealthic – Atlas
HEAD: LeLutka – Guy
FACE: Stray Dog – Jeffrey (Tone 3)
BODY: Signature – Geralt v1.4