How could I forget about you
Never doubt me, I'll never doubt you
I don't go out without you
I don't wanna leave the house without you
I don't do shit without you
And you know I ain't shit without you
Lonely sunsets, lonely sunrise
Wishin' I was lookin' in your eyes

PRINCESS, ♫Lil Peep♫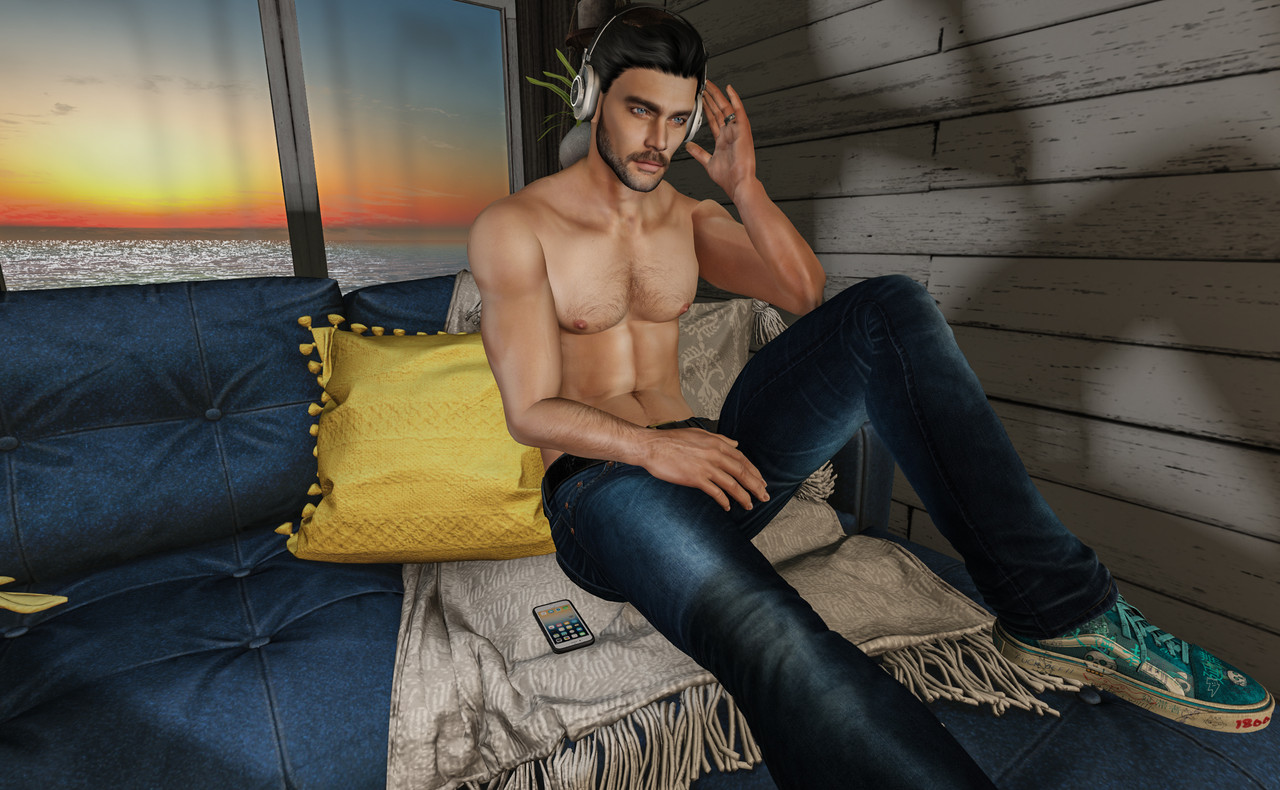 Pose Fair is coming! Pose Fair is coming! If you say that like you imagined Paul Revere riding through to warn that the Red Coats were on there the way it is exactly the way I heard it in my head. Many things come and go within the virtual landscape of Second Life. Some last for months and some may last a year or two. This event is going on its 10th year of existence and has brought consumers and bloggers (like myself) a lot of joy over the years. I have been around as long as the event has but my memory has me trying to think if I browsed through the very first event. I know that over time I have shopped many of them and have just been blogging for what is now going on 2 years. I have had nothing but love for this event and the people behind it as they work very hard so that photographers and bloggers can make their ideas in their heads come to life virtually.
I could heap a lot more praise about this event but I don't want to overdo it. The main thing that you need to know right this minute as that the event itself begins on March 7th and runs through the end of the month. Keep checking this site for coverage on the event and I hope that the things seen her will inspire others to go take a look at the great creators that fill up the stalls because they also put a lot of effort into making things that they think we will all like.
I'm starting with a set that is very close to me personally called "Rhythm" by WetCat Poses. It has an included headphone prop which I love because for those who may be reading/looking at this blog for the first time should know that I am a huge music buff and so far every single post I have made between this blog and the original incarnation (The Saints Of Fashionation) have all had song titles or lyrics from songs in them. The best part is that I never fear that I'm going to run out of songs to use because I have a wealth of different genres I enjoy to work with.
This set contains 7 poses (with included mirrors) and the aforementioned headphones prop. There is also a HUD to change the color of the headphones with 16 different options to help find that right mood for picture creation.
Whenever a store puts out some form of skate shoes, you can find me in line (even though virtually there is no such thing) to get them. Lapointe and Bastchild have once again brought a huge smile to my face with the release of the "Old School Sneakers". They work perfectly with the Havoc line of jeans (regular and leather) and boast a wide variety of color styles. Most of the styles come with both a black or white design on the side of the shoe. While there are singles versions available you get the most value from the Fullpack. The HUD includes 41 different styles (including regular colorways, 4 special colors as well as camouflage colors). The built-in socks have 21 options and you can also change the shoelaces (22) and last but not least soles (4). The old school sneakers are compatible with Belleza (Jake 2.0), Signature (Geralt and Gianni) and SLink Physique mesh bodies. If you cannot find them in the store just yet they will be there soon as they just finished being a part of the February round of The Men's Department.
Sunsets are my escape into the reality I want to continuously live.
Rachel Roy
POSE: WetCat Poses – Rhythm @ Pose Fair (Coming March 7th)
HAIR: Stealthic – Atlas
HEAD: LeLutka – Guy
FACE: Stray Dog – Jeffrey (Tone 3)
BODY: Signature – Geralt v1.4
JEANS: L&B Swear (Store / MP) – Havoc Jeans
SHOES: L&B Swear (Store/ MP) – Old School Low Tops ✦ NEW