I'm writing again these letters to you aren't much, I know
But I'm not sleeping and you're not here
The thought stops my heart

Letters To You, ♫Finch♫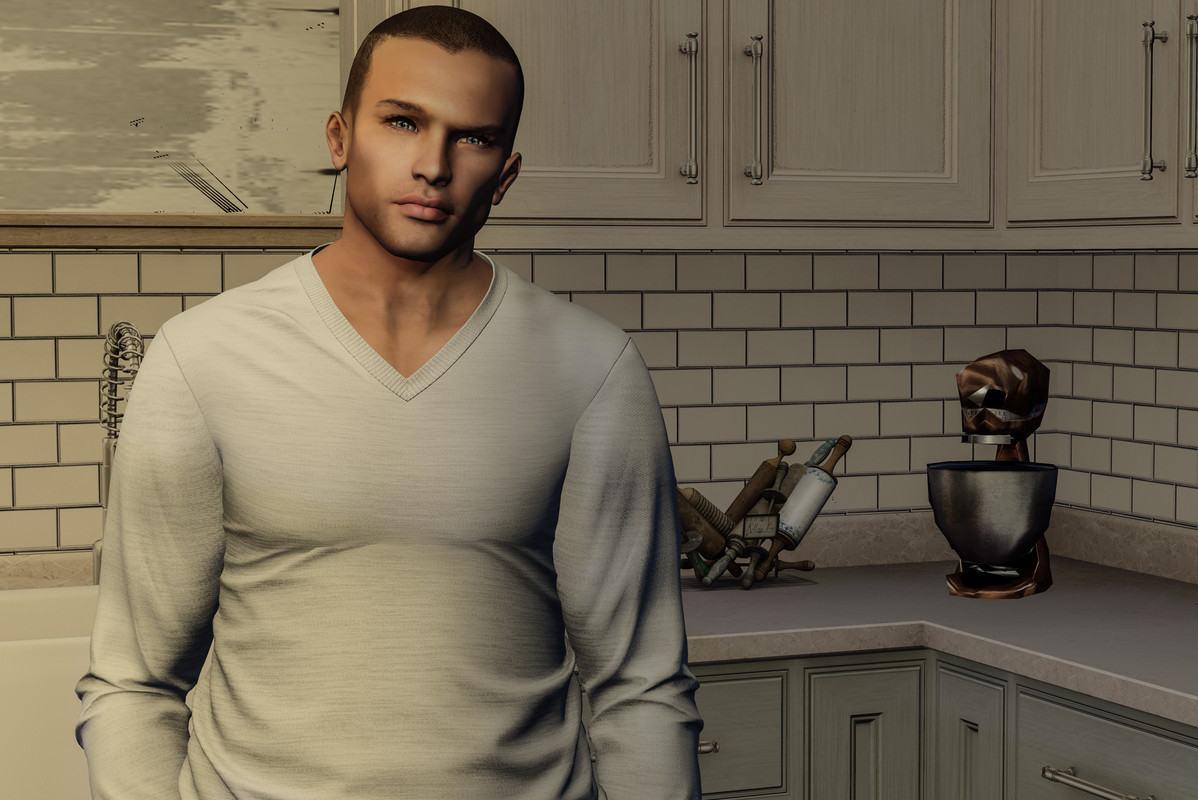 Session Skins recently released a new skin just for Catwa called Rocco in Tone 02. It's designed specifically for the Stanley head which is what I'm using but it's entirely possible that it would look just as good with other heads from the same brand. Rocco comes packaged with a Catwa applier HUD that offers a clean face, beard and no brow versions; there is also Bakes On Mesh for those who have been bitten by that bug. There are quite a few pros and cons about it that I haven't completely bought in but as I keep saying, I'm not ruling out using it.
Hopefully creators don't stop using HUD based appliers in the future in favor of completely adopting to this revamped feature.
The Men's Department is in full swing with their February round and the latest clothing merchandise from Cold-Ash will be sure to make the girls swoon and break some hearts. The Finch V-neck Sweater is multi-functional in that you can wear it as it is (as you can see in my photo) or make use of the shirt and tie add-on. If you want formal or casual it truly is the best of both worlds.
For potential owners of the Fatpack this is what you will get: The standalone version and also the shirt with tie version as well as a HUD that contains 12 sweater colors, 18 shirt options and 12 tie options. Finch is compatible with Belleza (Jake) and Signature (Gianni) mesh bodies.
Your flaws are perfect for the heart that's meant to love you.
Trent Shelton
HAIRBASE: Labyrinth – Buzzcut Hairbase
FACE: Session Skins (Store / MP) – Rocco (Tone 2)
SWEATER: Cold-Ash (Store / MP) – Finch V-Neck Sweater @ TMD ✦ NEW