And when the music plays
And when the words are
Touched with sorrow
When the music plays
I hear the sound
I had to follow
Once upon a time

Your Wildest Dreams, ♫The Moody Blues♫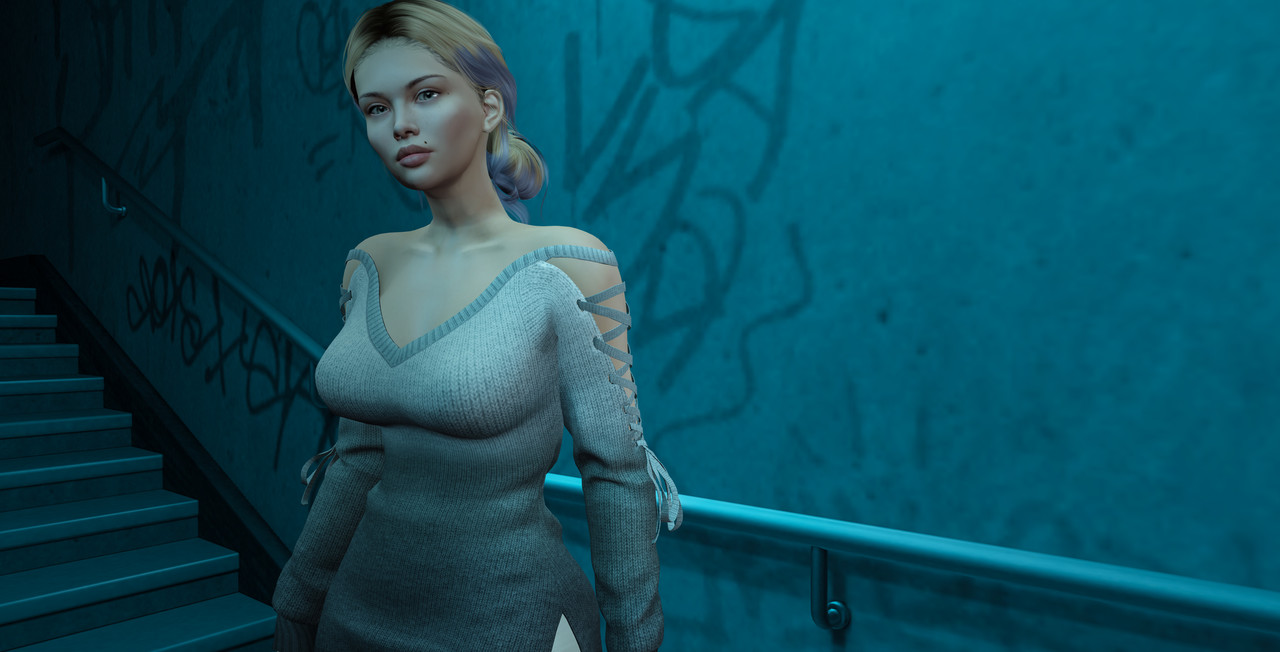 Quite a bit of time has past since my last entry (at least close to a month by my count). The holidays came and went and as many I know tend to say I "survived" them but one of the things that I thought I would end up getting back to after the new year was creating more posts. I think though the best way to go about it is to post when I feel like I have something valuable to take a photo of. Though sometimes it will be just to make sure that I am able to keep up with deadlines (not the end of the world for me personally as I am usually good about it even at last minute). What I'm also finding out is that pushing myself to reach a certain amount of posts in such a time frame really throws me in a space in my head that tends to trail off where I don't have the desire to take photos.
2020 is going to be a year full of taking photos that are not just posting for deadlines though. They are going to be taken when I want to take them and that gives me the best chance to really enjoy doing it. Also I have to tell myself too that it is okay for me to have other interests and things that I like to do that aren't necessarily in-world.  Happiness is all that you make it, right?
On the topic of Bakes On Mesh (BOM), I will have to say that I'm still getting used to it. Most of the stores I favor haven't explored it much yet other than Session Skins. The appliers that have been released have only been for female avatars but since I am able to blog both genders (still surprised at how much I've grown to like the challenge), I am putting it to as good of use as I can.
Sage is the skin that I'm currently wearing in Tone 00b. One of the things I also like with the new releases from Session is that they offer two different body types to their body skins. Adding the full figured option is something that's been desired by ladies for a long time and allows for curvier shapes to look great too. Mole options are also provided by way of tattoo layers and that helps for everyone to think less about how to get their favorite makeups on without sacrificing something because they apply to the same layers (it's a thing of the past now).
Lapointe & Bastchild's most recent women's in-store release is the Bianca Sweater. This bare shoulder look comes with lots of options via an affordable Fatpack and like all of those released by the store, they have extra options you cannot get by purchasing single colors; it's an incentive that is practical. There are 36 regular colors along with 8 special winter themed colors. This would definitely be one of my picks for essential cold weather apparel.
The sweater is compatible with Belleza (Freya and Isis), Maitreya (Lara) and SLink Hourglass mesh bodies (all version have built in alpha hiding).
Honorable mention for this post includes the Papparazi "Opinion" backdrop as well as Truth's "Eternity" Hair Fatpack that is currently available to VIP group members. I am not entirely sure for how long it will be there for but I would certainly check it out for any member of the group. That's what members paid to be a part of so why not take advantage? Every color you could think of and two different styles with mirrored versions is great and would love to see other stores do something similar (especially male ones so us guys have more options as well).
I certainly hope everyone had an excellent finish to 2019 and I'll certainly be back again soon to share more of the things I love from my favorite stores. Be well until then!
Yes: I am a dreamer. For a dreamer is one who can only find his way by moonlight, and his punishment is that he sees the dawn before the rest of the world.
Oscar Wilde
BACKDROP: Paparazzi – Opinion
POSE: SAPA – Pose 66 @ Anthem ✦ NEW
HAIR: Truth – Eternity (Fatpack) ✦ VIP Gift
HEAD: Genus Project – Classic Face W001
SKIN: Session Skins (Store / MP) – Sage Fullbody (Tone 00b)
BODY: Maitreya – Lara v4.1
SWEATER: L&B Swear (Store / MP) – Bianca Sweater (Fatpack)