But I promise you this
I'll always look out for you
Yeah that's what I'll do

Sparks, ♫Coldplay♫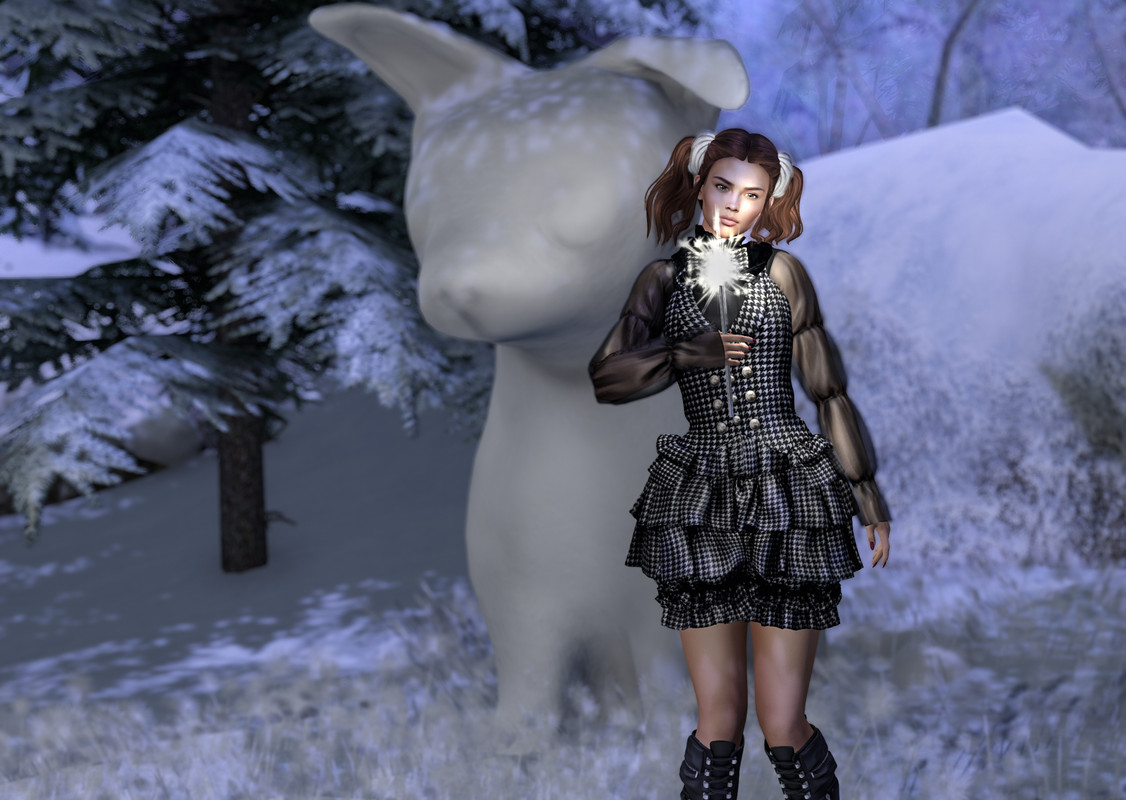 My mind sometimes is filled with so much information that I don't always remember if I've been to a location for a photo. This is the case with The Four Seasons sim, which is where this particular photo took place. I have been to most of the places that I know of or browsed through guides so lucky for me that I was having a conversation with Brenna and told me to check this place out. It's a really great place not only for pics but also to explore and you can join the group at a small cost ($50L is all) to be able to rezz props.
I think when it has come to creating winter and holiday themed photos, I am getting better at it then I have been in previous years. Ideas are not always tucked away and can happen on the spot much like how this arrangement happened. I had the look and pose I wanted but the last bit that I needed was how I was going to implement the right surroundings; as I wandered around I found a tree clearing with a snow sculpture of a dog made of snow.
Who can say no to a cute snow doggo? Apparently not even me.
Elephante Poses has been around a long time as far as Second Life grid standards apply (even so much as taking a break for a while). I really thought that when I saw the ad vendor for the "Shine" set that it was very manageable to make it work. The set has 6 different poses that activate when you attach the sparkler to yourself. The vibe I was feeling when I was working on the environmental part of the scene was evening time so that I could use a facelight (the only time that I personally feel is acceptable) to have that illuminating feel from the sparkler.
The lighting along with a little of depth of field thrown in set the stage for what I consider an intimate setting. If I hadn't already picked the song I wanted to use to play off of the situation in the scene, the second choice would have been "Silent Night" which also would have made sense. The logic of it is that it would have had that Christmas movie feeling to it where either a single person or a choir would sing (usually with candles) and it would visually be immaculate.
There's absolutely no regrets with how this turned out though and it gives me the opportunity to use that song for another blog entry either this year or in the future.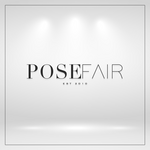 Every moment contains a spark of eternity.
Elie Wiesel
Photo taken @ The Four Seasons
POSE: Elephante Poses – Shine @ Pose Fair ✦ NEW
HAIR: Olive – The Nin
HEAD: Genus Project – Classic Face W001
SKIN: Session Skins (Store / MP) – Yvette (Tone 01)
BODY: Maitreya – Lara v4.1
OUTFIT: Insomnia Angel – Houndstooth Ouji Lolita RARE ✦ Gacha